Black Cherry Mule
Let's show the work week who's boss by throwing back a few Black Cherry Mules. They're served up ice cold in a frosty mason jar.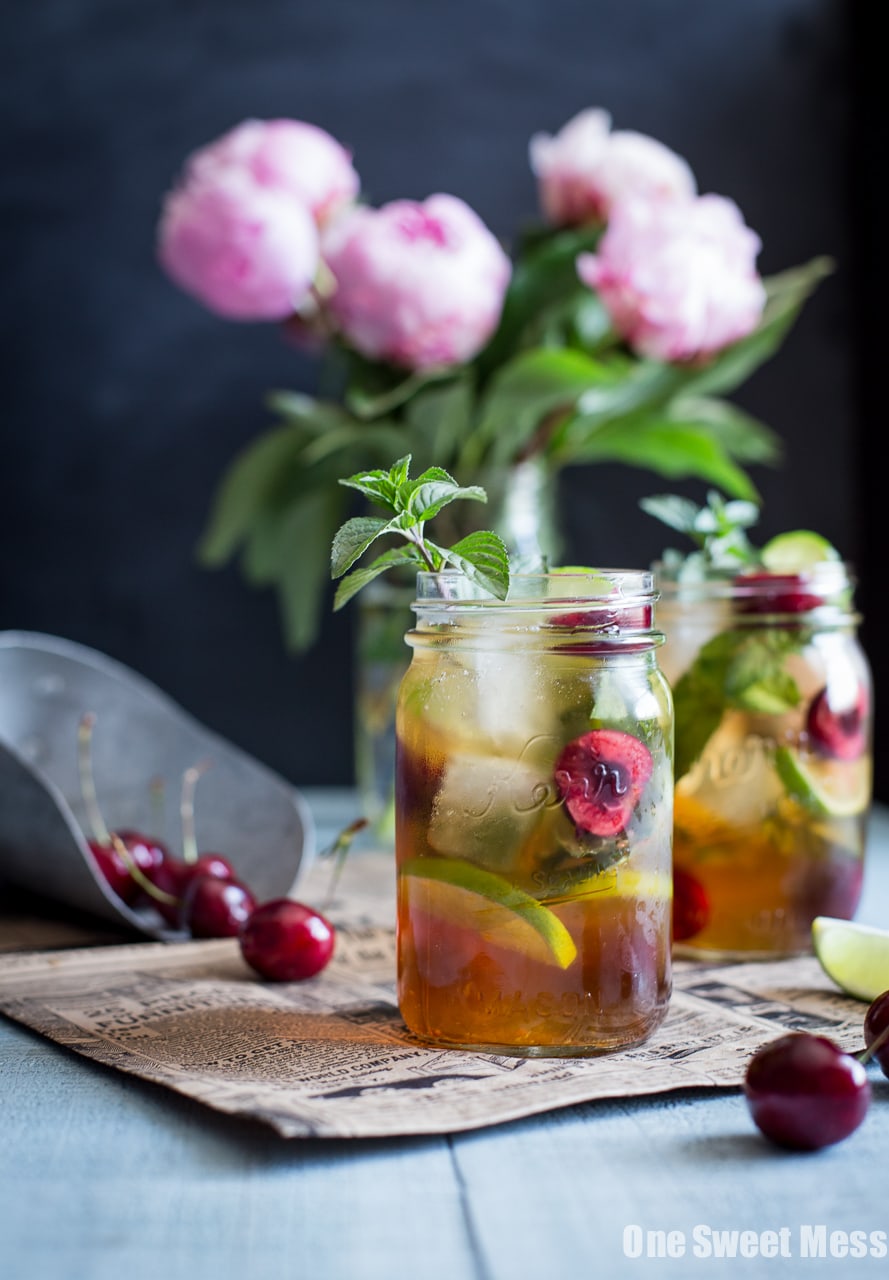 This Black Cherry Mule has become my go-to summer cocktail this year. Sure, it's tasty, but the real reason I love it so much is 1. the cherry pie bourbon and 2. it's served up ice cold in a frosty mason jar. They're great for beating this summer heat.
Traditionally, mules are served in fancy copper mugs, which is how I usually serve up my mules, but not everyone has an arsenal of cocktail glasses, so I decided to serve them in a rustic mason jar. They're equally delicious, and I like that the mason jar shows off the beauty of the ingredients. If you happen to have a few fancy copper mugs tucked away in the depths of your kitchen, feel free to pull them out and put them to good use. They'll keep your mule ice cold, and I mean ICE COLD. So much colder than a mason jar.
Cherries. I've been obsessed with them this summer. Pretty sure I was obsessed with them last summer, too. I look forward to their arrival every year and binge eat until they disappear from the farmers' market and grocery store shelves.
I keep a special bottle of cherry-spiked whiskey at the bar that I pull out every summer to use when cherry season rolls around. There's nothing better than cherry whiskey muddled with sweet summer cherries. It's a delicious double whammy of cherry flavor.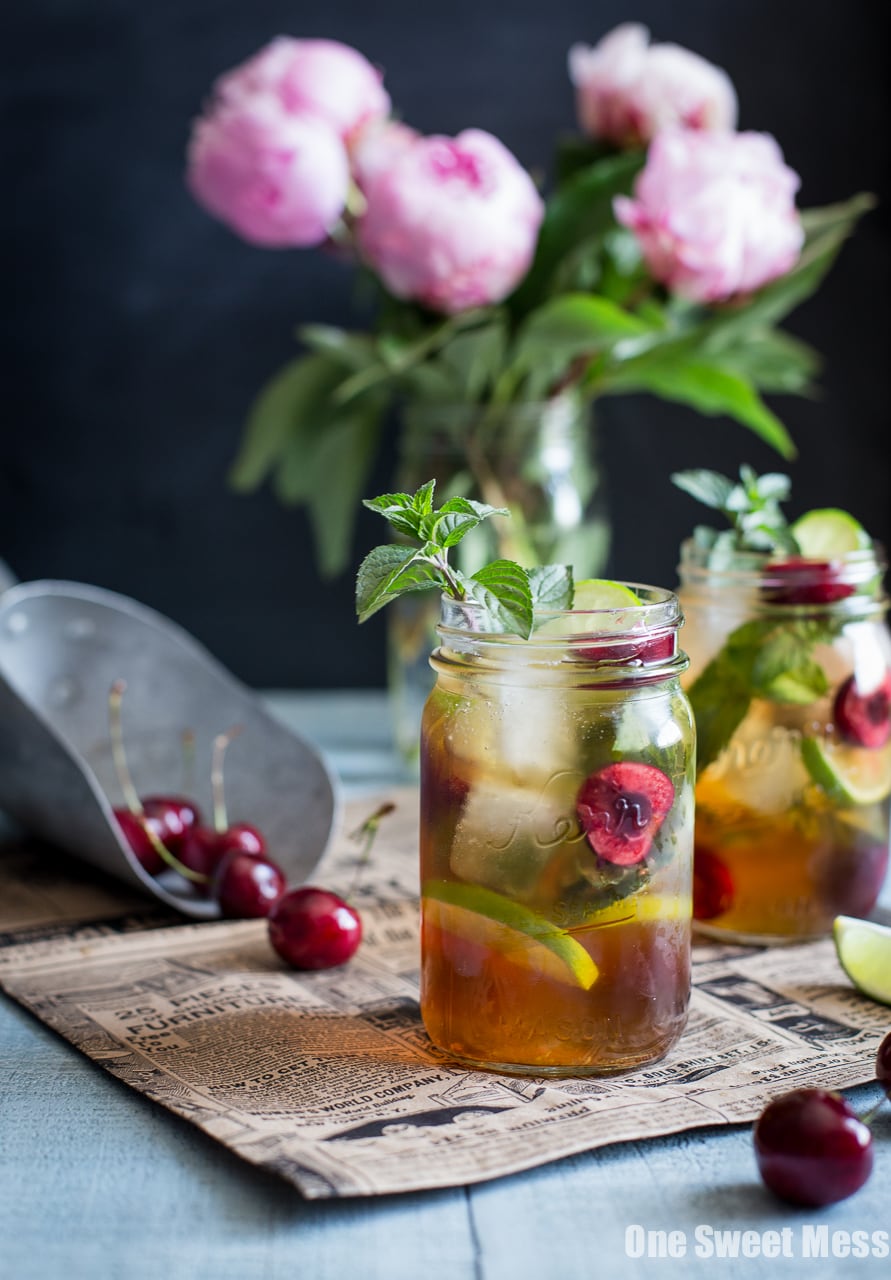 The mule is an easy cocktail to make. Muddle limes, mint, and cherries in the bottom of your glass of choice. Add the whiskey, simple syrup and ginger beer. Give it a stir to combine. Top with ice and enjoy.
Black Cherry Mule
A refreshing blend of sweet summer cherries, zesty lime juice, fresh mint, and cherry-spiked whiskey. It gets topped with ginger beer for added fizz.
Ingredients:
2 ounces cherry-flavored whiskey
1/2 ounce simple syrup
4 cherries, pitted
1 sprig mint
juice of half a lime
4 ounces ginger beer
Lime wedge for garnish
Sprig of mint for garnish
Directions:
Add the cherries, lime juice, simple syrup, and mint to the bottom of a mason jar or copper mule mug. Muddle to combine. Add the whiskey and give the mixture a stir to combine.
Fill the glass with ice and top with ginger beer. Garnish with a lime wedge and sprig of mint.
All images and text ©
.
Whipping up one of my recipes? I wanna know about it! Snap a photo and tag your post with #onesweetmess on Twitter or Instagram. Seeing your creations come to life makes my day!