The Tiny Dancer
I named this cocktail The Tiny Dancer because it's both fierce and delicate, strong but refined. The combination of bourbon, Campari, and blood orange juice is definitely a winning trio of flavors.
As I sit here and write this post, the beginning traces of Snowmaggedon has made itself comfy in Baltimore. The sky is thick with gray clouds, low and ominous. The roads are chalky with salt, all of the grocery store parking lots are lined with cars, and there are bags of salt and snow shovels leaning against the walls of neighboring houses.
Now, we wait.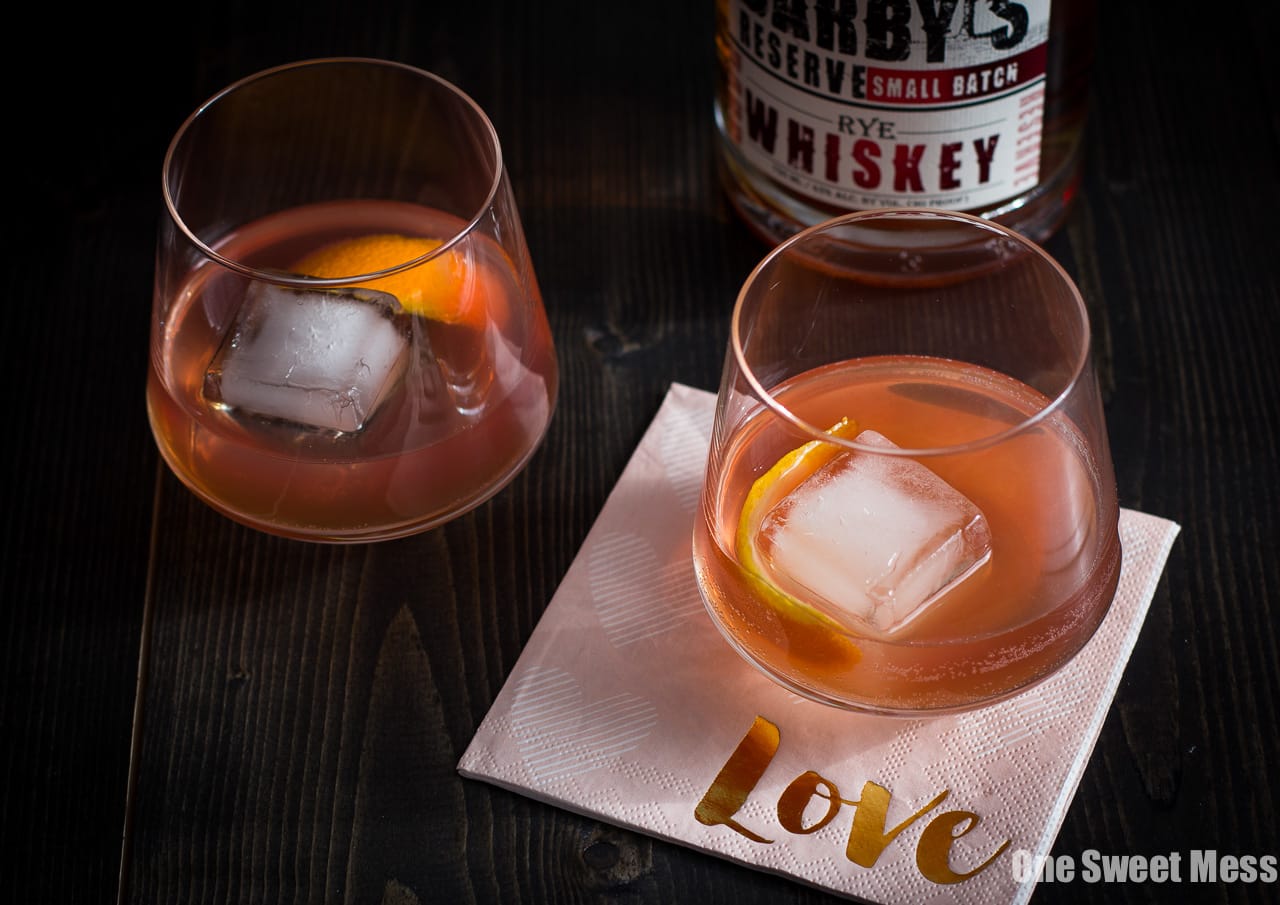 I love the snow, but only when I have no where I have to be. New snow is my favorite. Waking up to rolling hills of bright white covering what was once roads, sidewalks, and parking lots is a sight to behold. However, just as quickly as I fell in love with the fluffy white matter, I instantly begin to love it less once it's pockmarked with footsteps and turns a disgusting shade of putrid black. I could also do without the ice and all of the shoveling. Um, scratch that last bit. I don't actually shovel; I leave that fun little chore for Squirrel.
I guess you could call it a love-hate relationship. I think that's how most people feel about the snow. They enjoy its beauty, even if it is only short-lived, but once it becomes a chore, they're cursing its very existence.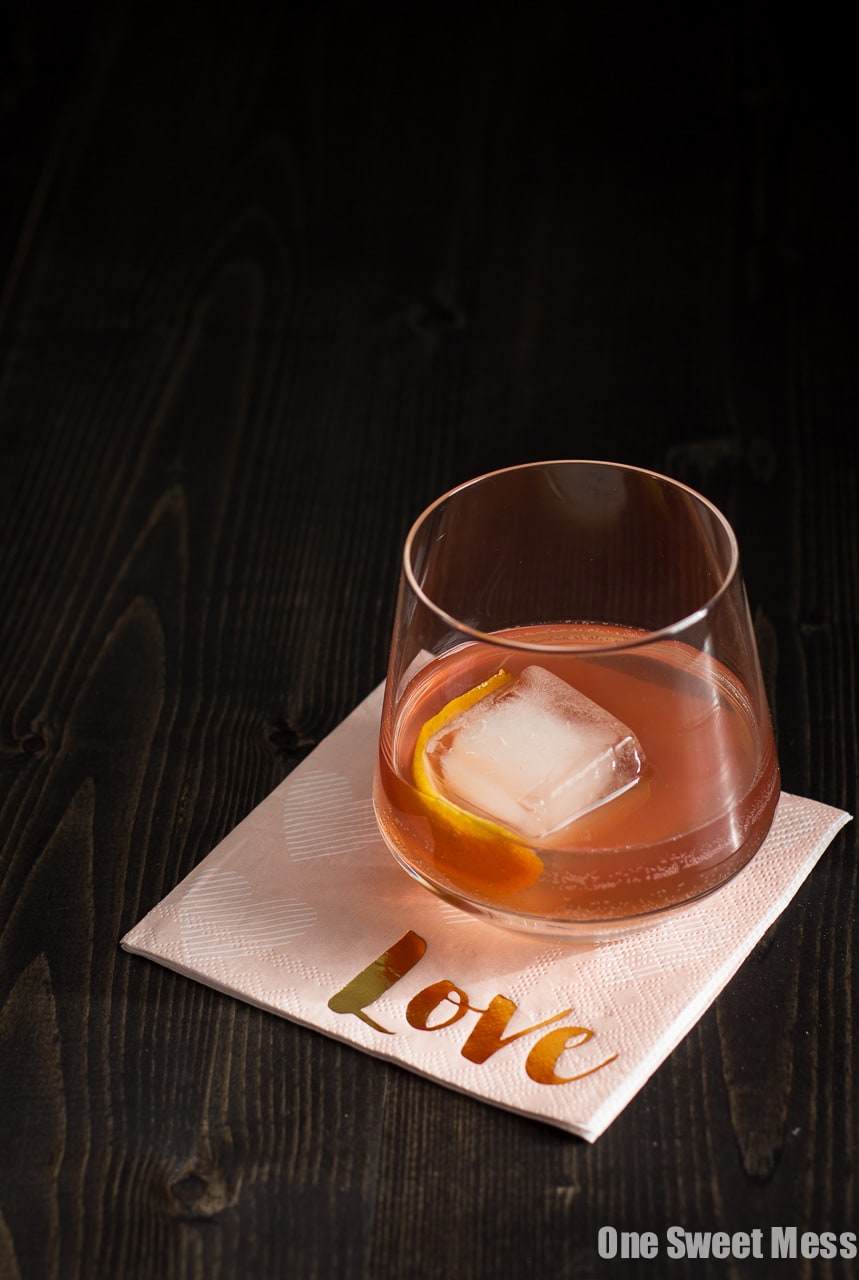 As I watched several people leave the grocery store with bags of milk and bread (why all the bread?) the other day, I'm at the liquor store like, "Hmm, I do believe a bottle of blood orange vodka, bourbon, and Campari should do it… Yup, I'm good." One should always be prepared for a snow storm, and prepared I am.
I call this cocktail The Tiny Dancer. It's both fierce and delicate, just like a petite ballerina. The combination of bourbon and bitter, herb-insused Campari is something I wish I would have discovered years ago. The vanilla and oak undertones of the bourbon tame the bitterness of the Campari; they really are the perfect pair. Since it's finally (thank goodness) blood orange season, I added a splash of the ruby-colored citrus to the shaker, for both its beauty and natural sugars.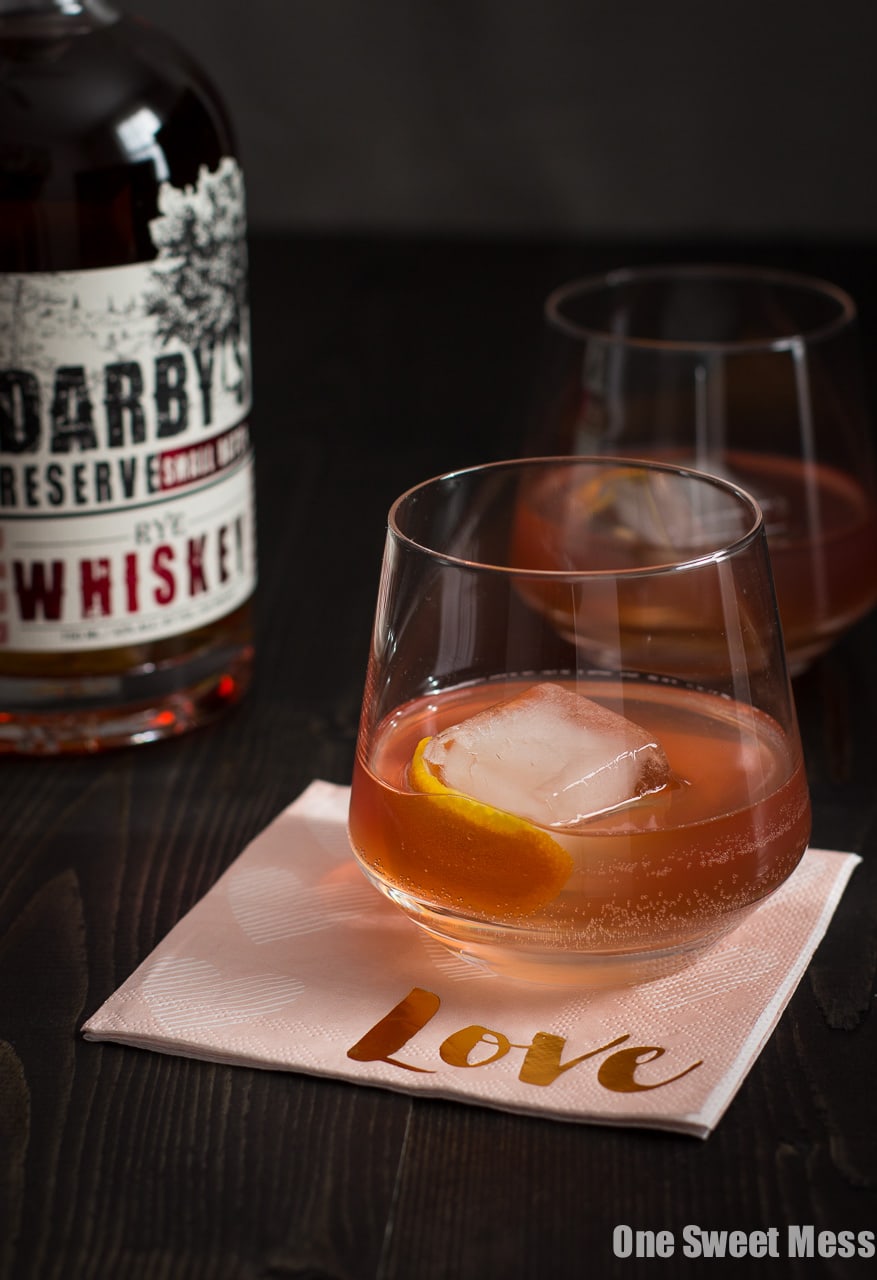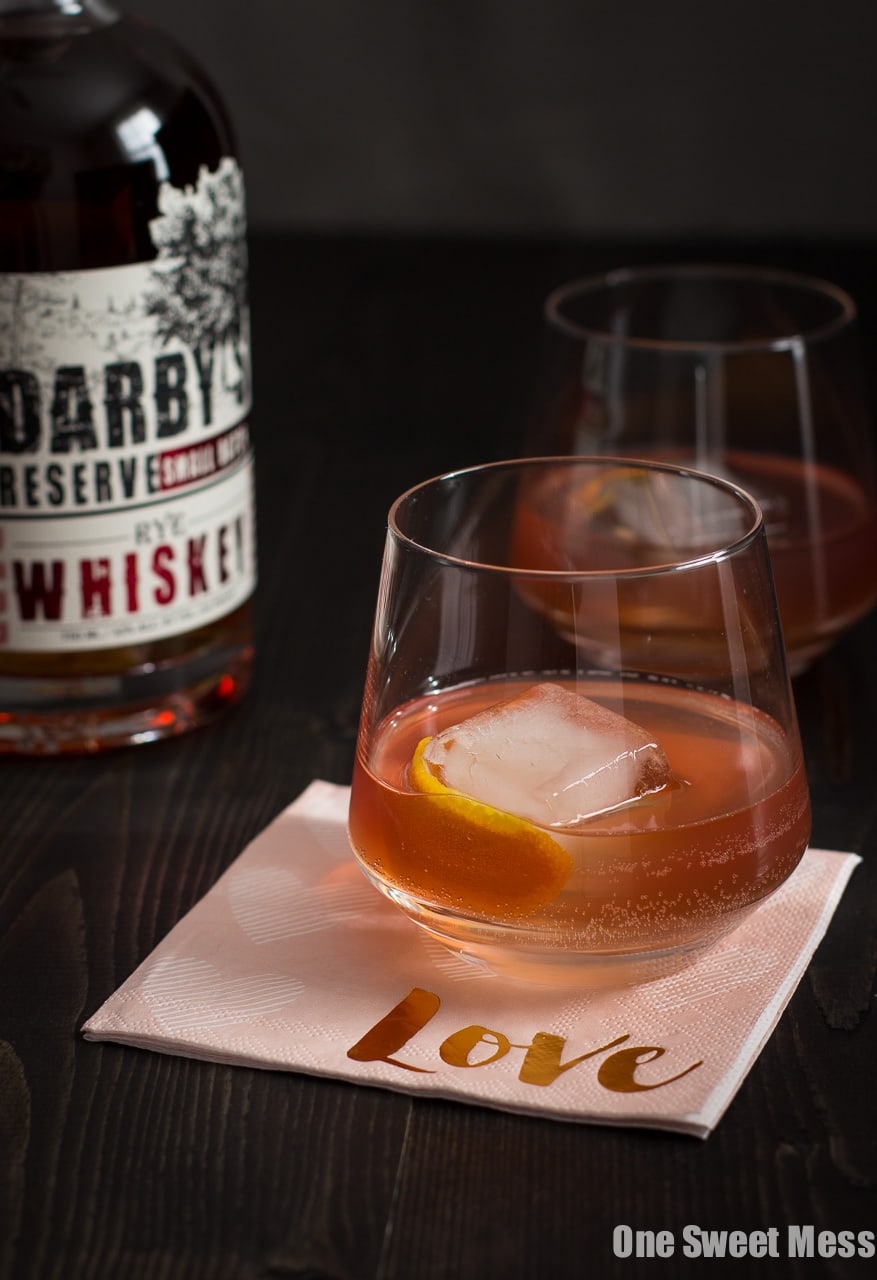 This perfectly pink cocktail, not unlike a tutu gracing the hips of a beautiful dancer, will be admired by all. To my gentleman readers, this cocktail may appear girly, dressed in its pretty shade of magenta, but it packs a potent punch. In other words, The Tiny Dancer is just as much for the gents as it is for the ladies.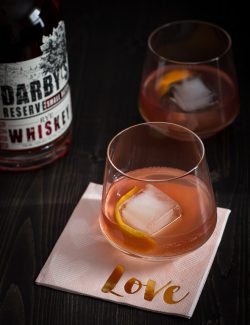 The Tiny Dancer
Ingredients:
1 and 1/2 ounces bourbon
1/2 ounce Campari
1 ounce blood orange juice
1/2 teaspoon honey
2 ounces club soda
squeeze of lemon
orange peel for garnish
Directions:
Add bourbon, Campari, blood orange juice, and honey to the cup of a cocktail shaker. Stir to combine.
Transfer the mixture to a rocks glass with a large cube of ice. Top with club soda. Add a squeeze of fresh lemon juice and garnish with an orange peel.
All images and text ©
.
Whipping up one of my recipes? I wanna know about it! Snap a photo and tag your post with #onesweetmess on Twitter or Instagram. Seeing your creations come to life makes my day!