Blood Orange Bourbon Fizz
In the spirit of Valentine's Day, I made you a festive pink cocktail. This Blood Orange Bourbon Fizz is made with fresh blood orange juice, bourbon, and a splash of ginger beer. It's fit for a king or queen.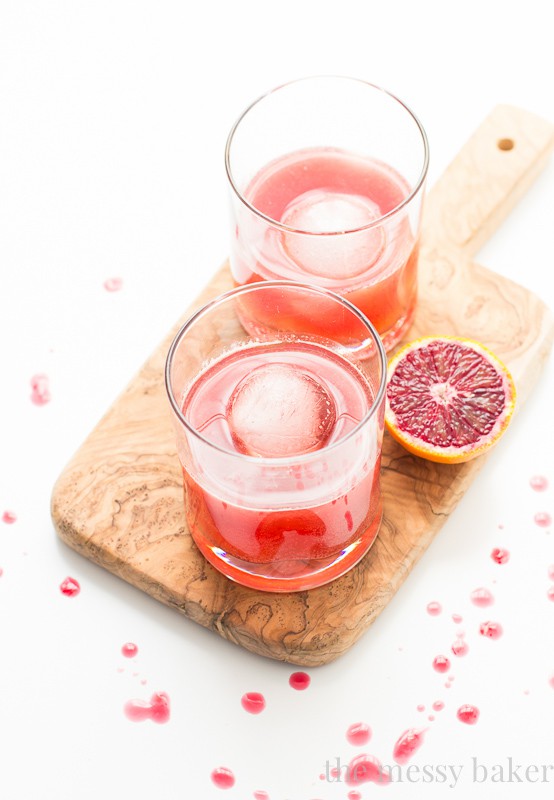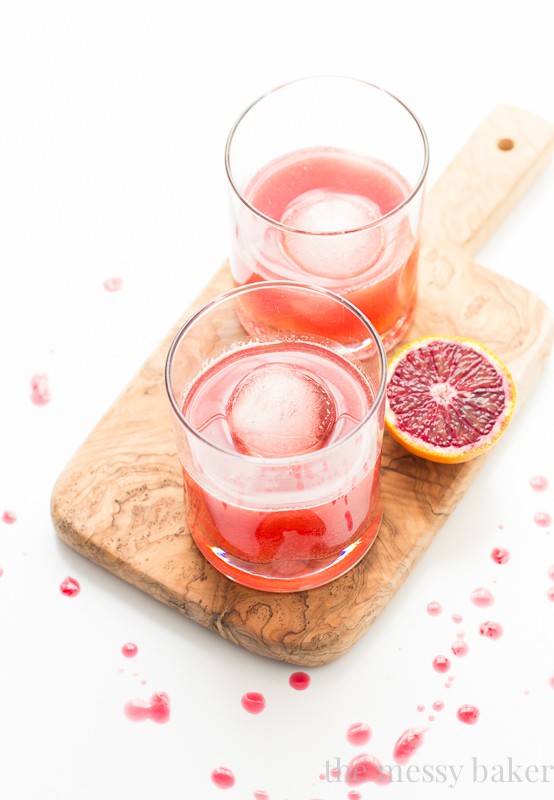 This year, my husband and I will be celebrating our 17th Valentine's Day together. Just saying that out loud makes me sound old.
My husband and I are a rare breed of couples. We were introduced in high school by our brothers and have been inseparable ever since. I guess that makes us high school sweethearts. That phrase alone sounds vintage. Vintage is in, right? So that makes me hip? Do people still use the word hip?
Moving on…
Since my husband's birthday falls on Valentine's Day, I make it a point to celebrate his birth rather than all things pink and red. I'm pretty certain birth trumps conversation hearts, red velvet everything, and boxed chocolates.
Speaking of boxed chocolates, does anyone really like them, or is it just another obligatory tradition? I don't know about you, but I don't like the thrill of the surprise filling. I like to know exactly what's hiding inside of my chocolate before I pop it in my mouth.
I realize that I'm beginning to sound like the Valentine's Day Grinch. I promise you, I'm not. I like jewelry just as much as the next gal, and if my husband were to hand me a small, heart-shaped box full of chocolates, I would graciously bite into each chocolate to find my favorites.
To help you celebrate Valentine's Day, I made you a pink cocktail. This blood orange bourbon fizz is sweet, fruity, and mildly oaky. The freshly squeezed blood orange juice provides the gorgeous pink hue and ginger beer adds a subtle fizz to the cocktail.
I'm a guest contributor at VRAI Magazine today. Head on over to get this blood orange bourbon fizz recipe.
Kitchen tools I used to make this recipe:
Cocktail shaker
Oxo four-piece measuring beaker set
Citrus reamer
Mini strainer
Round ice cube molds
If you love this recipe, then you'll love these: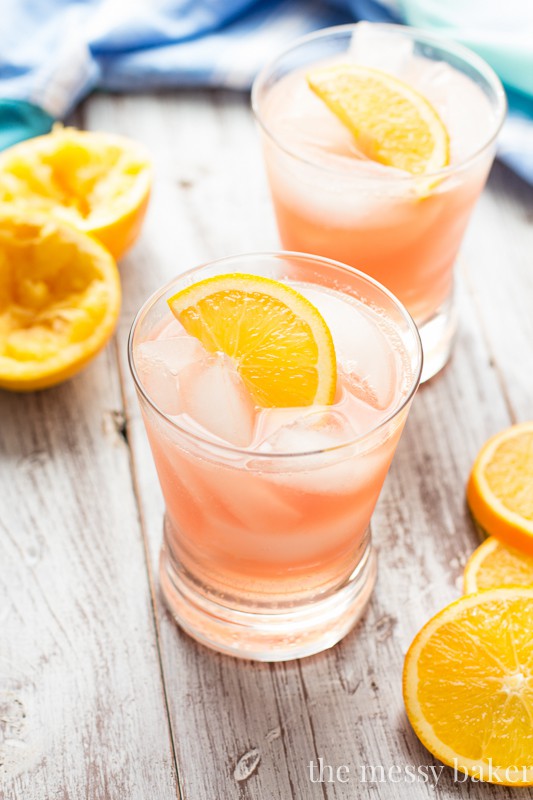 Cranberry Orange Crush
Apple Ginger Bourbon Fizz