Paloma
A bright burst of citrus is what you'll get with each sip of this Paloma. Vibrant, juicy, and tequila-infused. Hey, there, hey!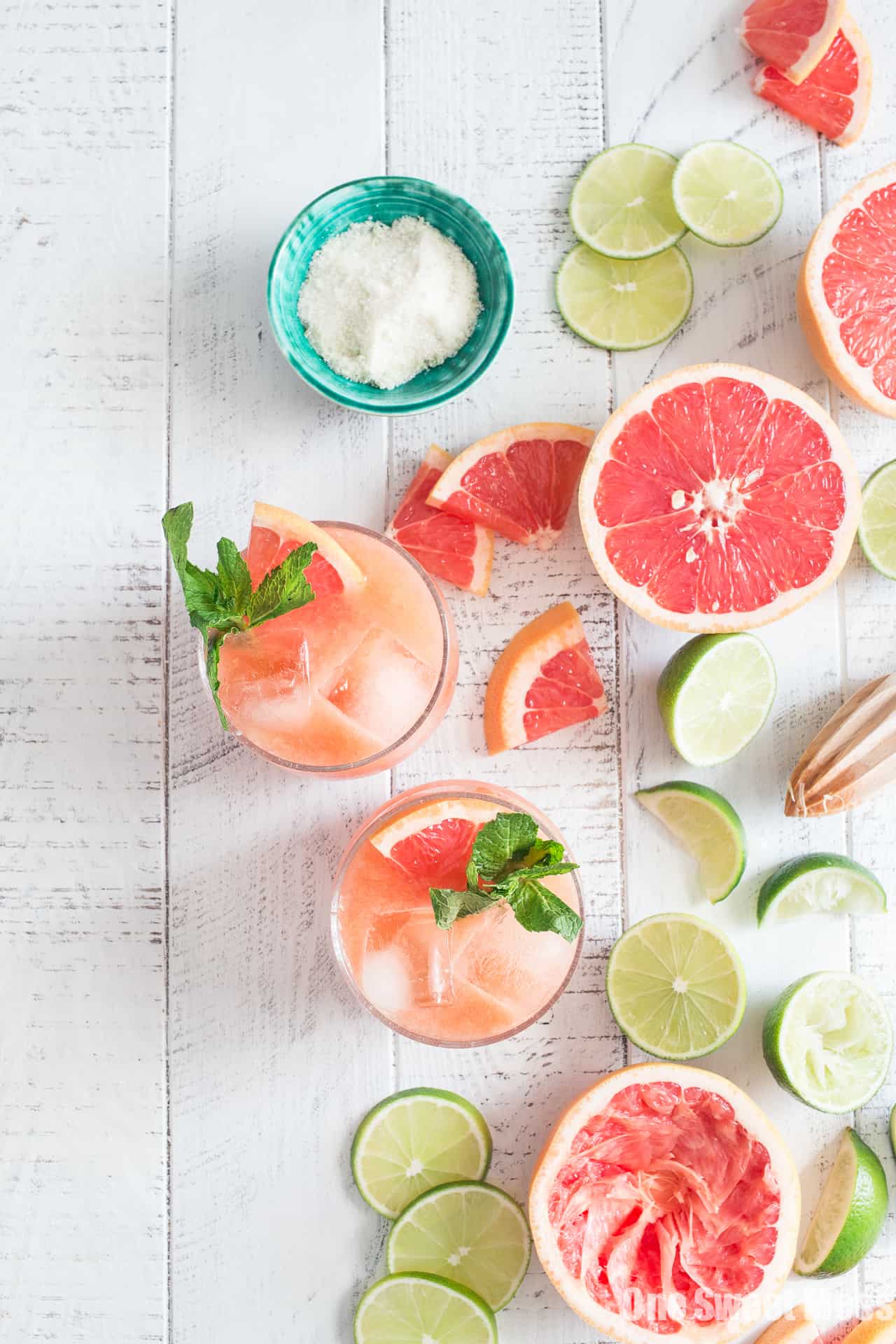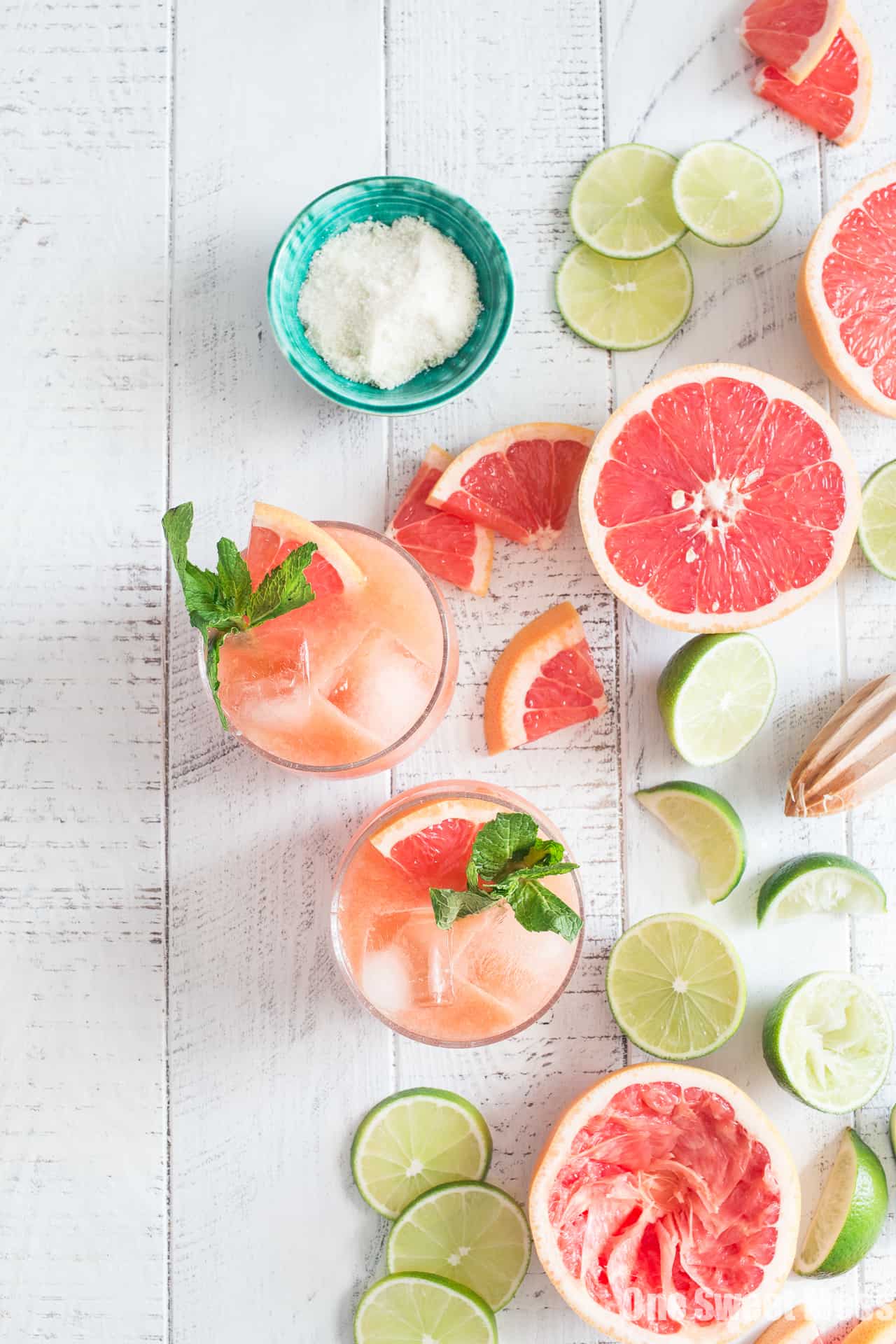 We could all use a taste of the tropics after the winter we've had. First came the burst of arctic air that had the east coast holed up in their houses with the heat on full blast. Then Mother Nature gave us a taste of the good life with a few warm, sunny days (deservedly so!). The pale people of the world (me!) couldn't have been more excited for the dose of Vitamin D. But the brief episode of nice weather quickly came to an end and now it's cold again with back to back nor'easters wreaking havoc on all of us. I guess my tan will have to wait.
I've since slipped back into a deep seasonal sadness. Not unlike a plant, I require the sun for energy and sustenance.
This winter has been long. I feel like I say that every year. Maybe that's just how winter is supposed to feel. Maybe it's because we're stuck in the house, wearing three layers of wool socks and the ugliest pair of thermal underwear, forced to stare at each other while trying to muster up a topic of conversation that hasn't already been discussed.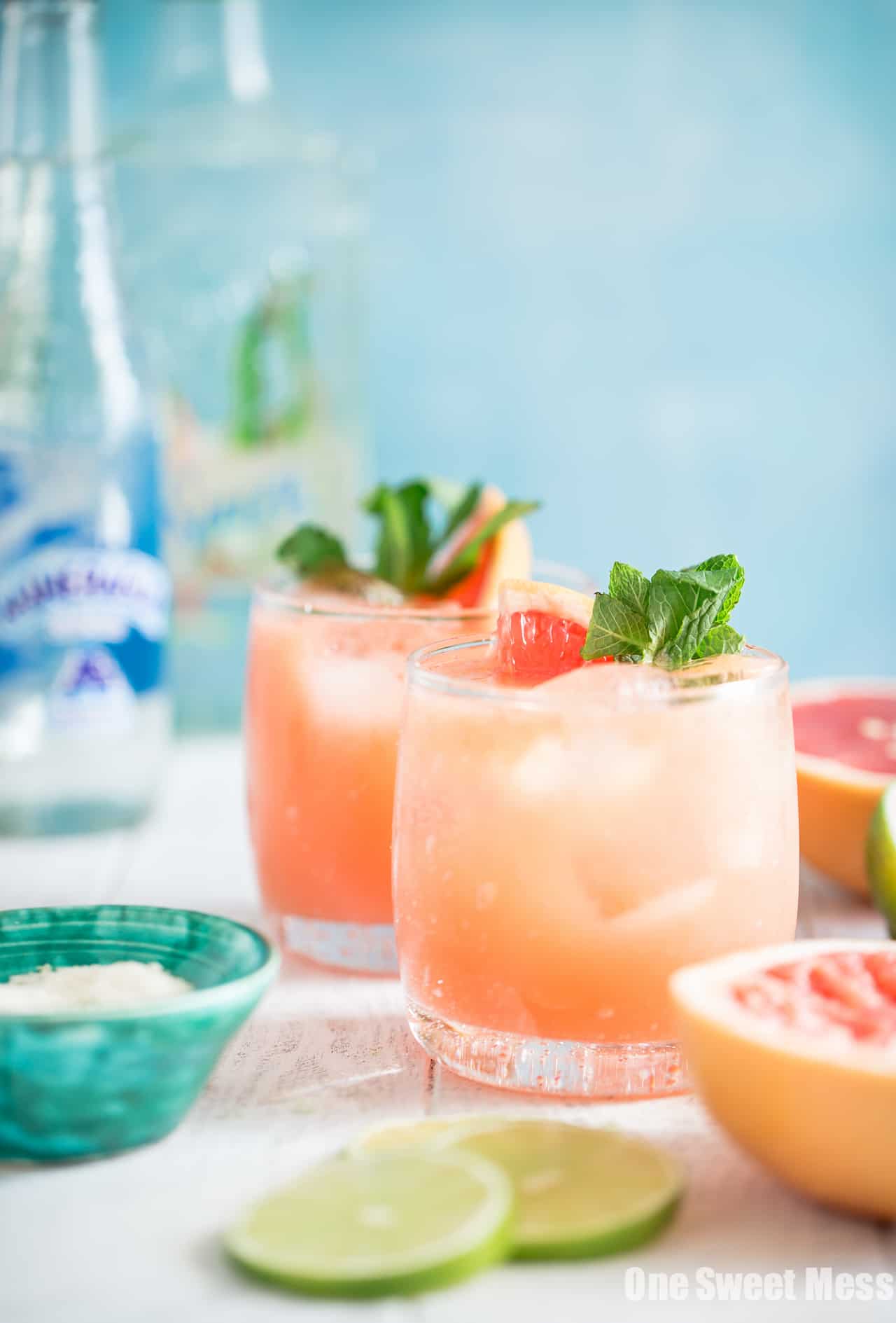 As a result, I've been drinking dirty martinis and my bourbon grapefruit cocktail on repeat with my favorite people. I suppose that's not a horrible way to spend the winter. I blame winter for being a lush (smile).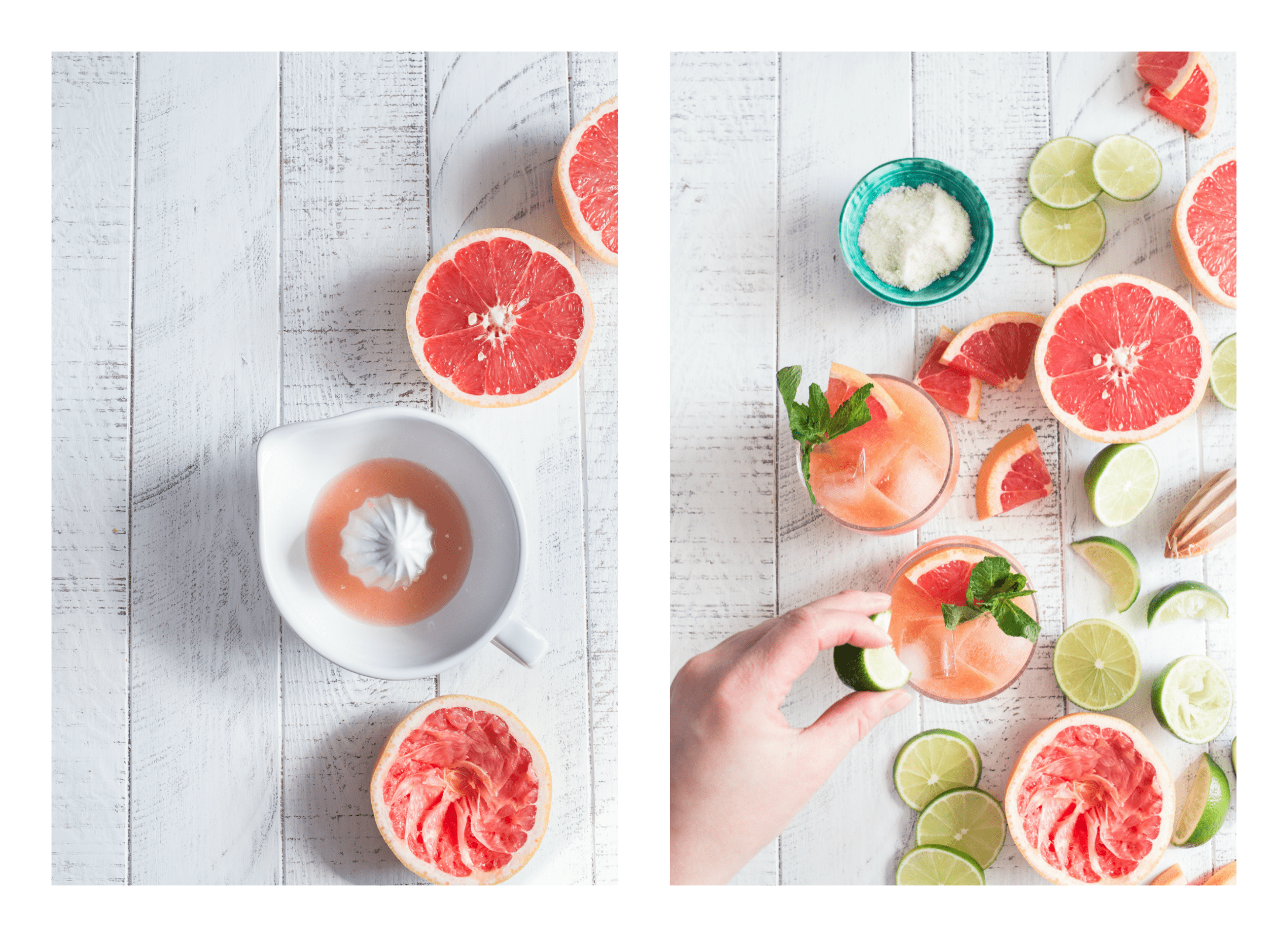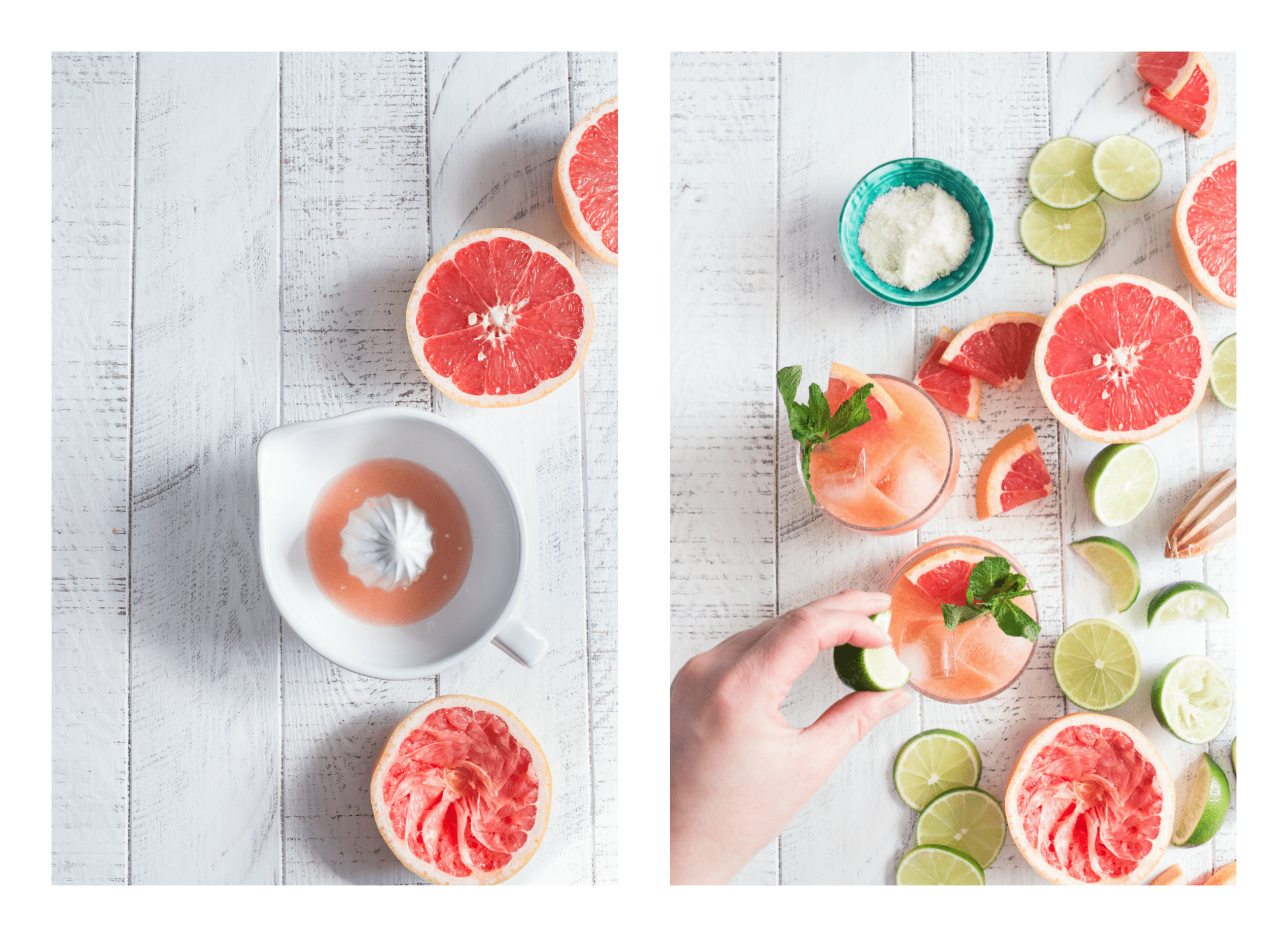 Dammit, we deserve a cheery, citrus-infused, tequila-spiked cocktail! Because what better way to cure seasonal depression than with a little tequila?
Traditionally, the Paloma is made by combining tequila with grapefruit-flavored soda. Sure, it will do in a pinch, but I think you'll like my spruced-up version better.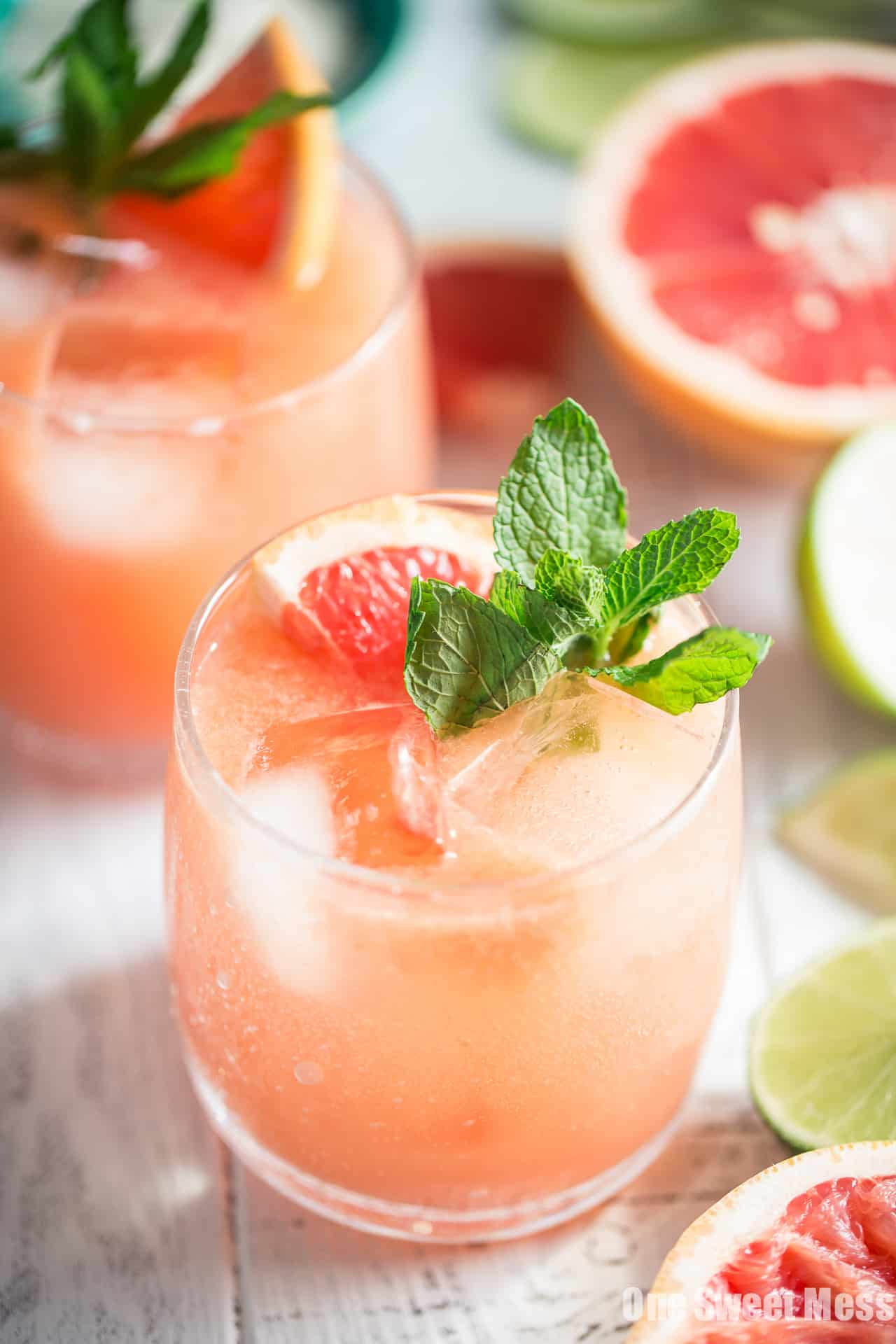 My version of the perfect Paloma is infused with fresh-squeezed grapefruit juice, grapefruit liqueur, tequila blanco, and a squeeze of fresh lime. To give it a bit of fizz, I topped it with a generous splash of cold club soda. Nothing fancy but delicious none the less.
This cocktail is sweet and tart in all the right ways. It's also extremely refreshing!
Let's have a little chat session about the grapefruit liqueur, also known as pamplemousse. While it's not necessary, it's the ingredient that takes this cocktail to next-level tasty. I used Giffard's Creme de Pamplemousse in this recipe. It's made from an infusion of pink grapefruit zest. The aroma is intoxicating and the flavor tastes like a sweeter version of a fresh, juicy grapefruit. The money spent will be well worth it.
Do yourself a favor and have a Paloma (or two!) to rid yourself of the winter blues.
Paloma
Ingredients
1 and 1/2 ounces tequila blanco
1 ounce grapefruit liqueur
2 ounces freshly-squeezed grapefruit juice
Splash of lime juice
2 ounces club soda, cold
Instructions
Fill a highball glass with ice. Set aside.

In the cup of a cocktail shaker, add tequila, grapefruit liqueur, grapefruit juice, and a squeeze of lime juice. Add ice and give the mixture several generous shakes. Transfer to your highball glass. Top with club soda; stir to combine. Garnish with a slice of grapefruit and lime wedge.
Whipping up one of my recipes?
I wanna know about it! Snap a photo and tag @onesweetmess / #onesweetmess on Twitter or Instagram. Seeing your creations come to life makes my day!