Cranberry Orange Oatmeal Cookie Energy Bites
If you love the classic oatmeal raisin cookie, then you're going to adore this healthy, vegan, gluten-free, naturally sweetened, super simple version. These Cranberry Orange Oatmeal Cookie Energy Bites are the perfect mid-afternoon snack.
Truth: I love me some sweets! I wake up in the middle of the night craving chocolate. My current sweet obsession are those damn Cadbury Mini Eggs–the crispy, sugary shell gets me every time! I couldn't just keep walking… Nope, I had to stop right in the middle of the candy isle at Target to look for them. That's right, I sought them out. It's not like I got turned around and accidentally moseyed down the candy isle and happened upon them.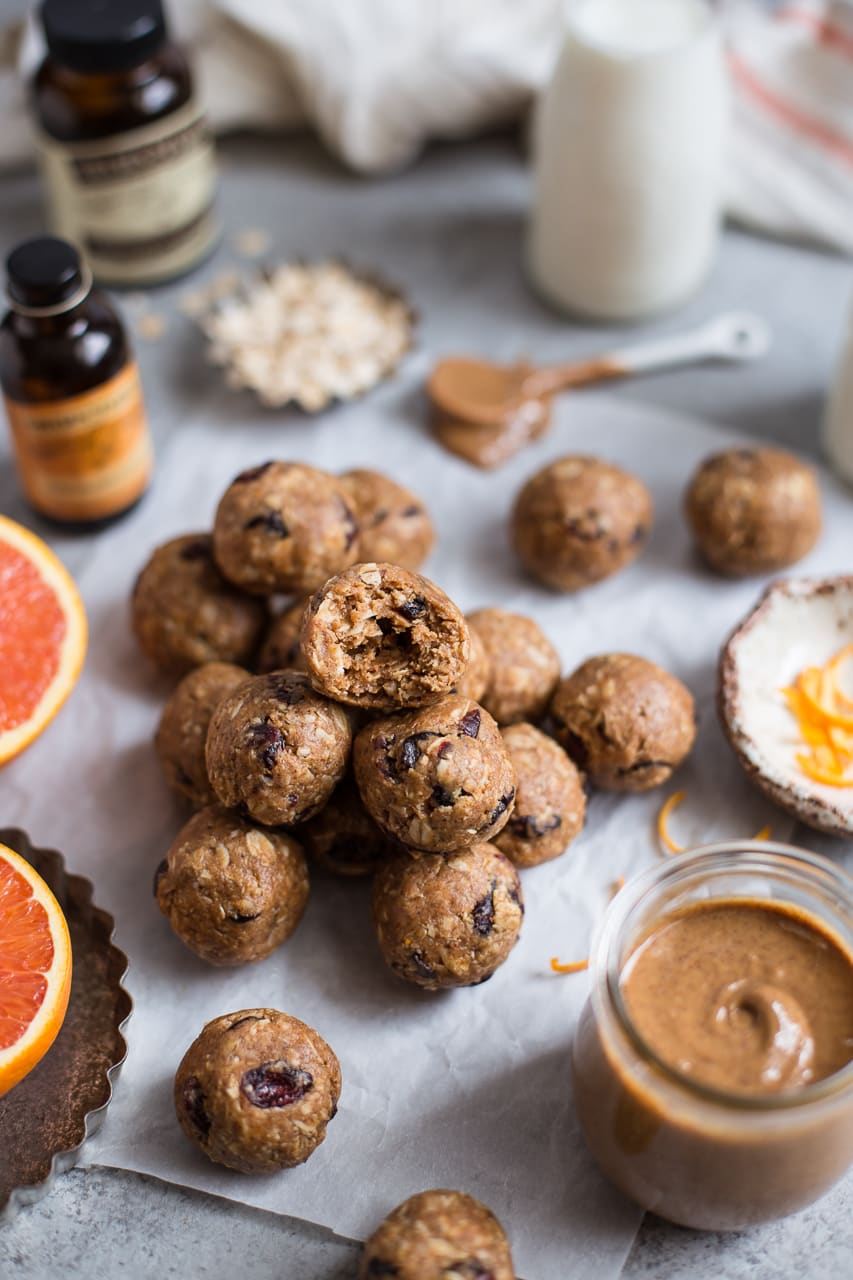 I. Have. A. Problem.
There, I said it!
I blame my sugar-loving father. Wait, is sugar addiction genetic? It would make me feel a whole lot better if it were. Then I wouldn't feel completely responsible for my actions.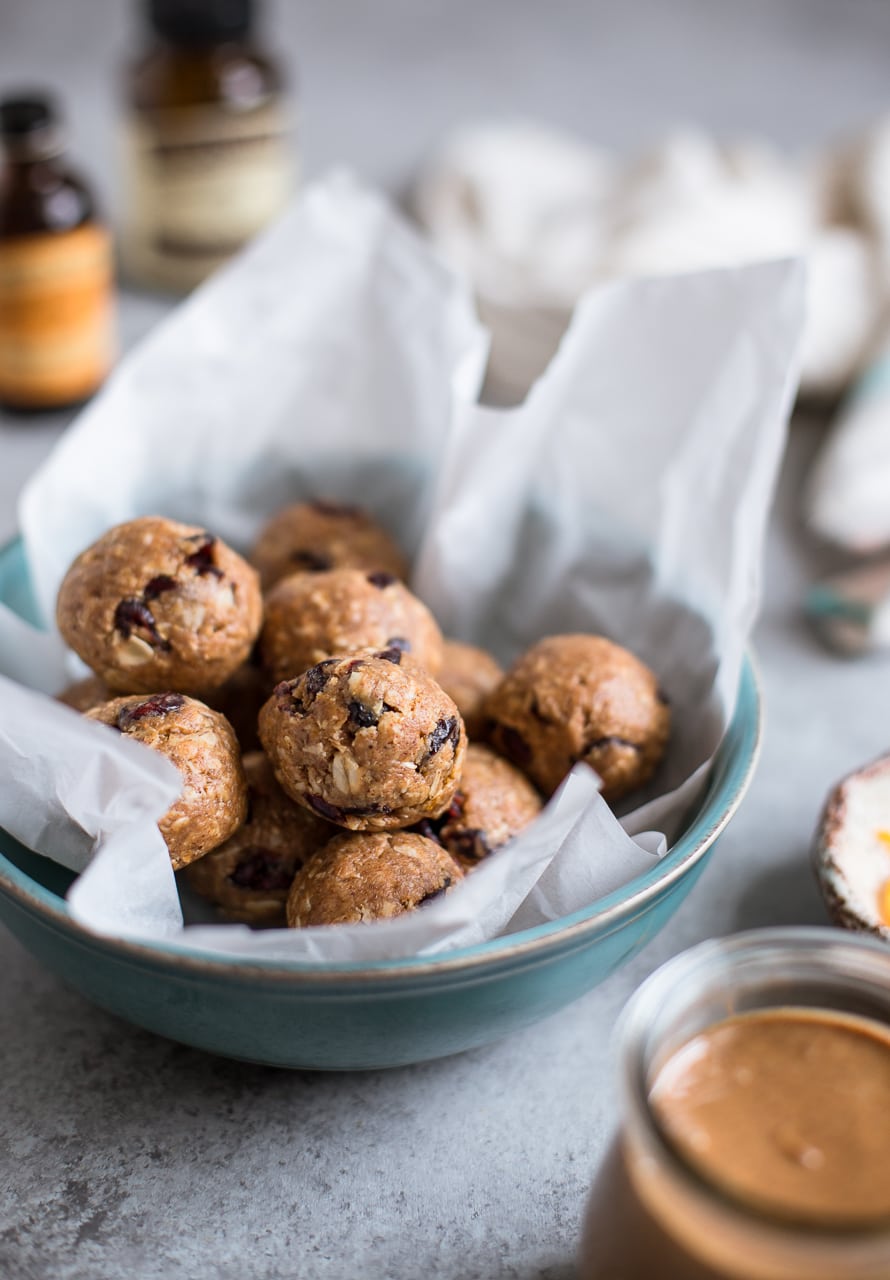 Now that I've eaten the entire bag of chocolate eggs, I'm making it my job to cut back on refined sugar. That's where these Cranberry Orange Oatmeal Cookie Energy Bites come in to save the day. They're loaded with protein, fiber, omega-3 fatty acids, and they're naturally sweetened.
I'll tell you what, they're so good! Now, maybe I'm biased, but the cranberry orange flavor really stands out in this recipe. I used a combination of orange zest and Nielsen-Massey Orange Extract to add a bold burst of orange flavor to the energy bites. I added a few handfuls of dried cranberries to the mixture to ensure that each bite includes the tart berry.
I've made my fair share of energy bites and oat balls, but you guys can't get enough of my Peanut Butter Oat Balls. They're a favorite year after year. Personally, I love them all, but I think these Cranberry Orange Oatmeal Cookie Energy Bites are now my #1.
Cranberry Orange Oatmeal Cookie Energy Bites
Ingredients:
Directions:
Add oats to the bowl of a food processor. Pulse 15x to break up the oats in order to create a coarse oat flour. Transfer to a large bowl. Add flaxseed meal, almond meal, and orange zest to the bowl; stir to combine.
Add the almond butter, maple syrup, and vanilla and orange extract to the bowl. Stir to combine. Fold in dried cranberries.
Roll into 1-tablespoon sized balls. Store in an airtight container in the refrigerator for up to 1 week.
All images and text ©
.
Whipping up one of my recipes? I wanna know about it! Snap a photo and tag your post with #onesweetmess on Twitter or Instagram. Seeing your creations come to life makes my day!
If you like this recipe, share it on Pinterest!
Disclosure: This recipe was developed for the lovely folks at Nielsen Massey. All opinions are my own. Thank you for supporting my recipes and site while I work with brands I adore.