Shaved Cucumber & Carrot Salad
This Shaved Cucumber & Carrot Salad requires very little effort and comes together in 10 short minutes. Thin, crisp cucumber and carrot ribbons get tossed in a light rice wine vinaigrette. It's vibrant, refreshing, and makes for a perfect summer side dish.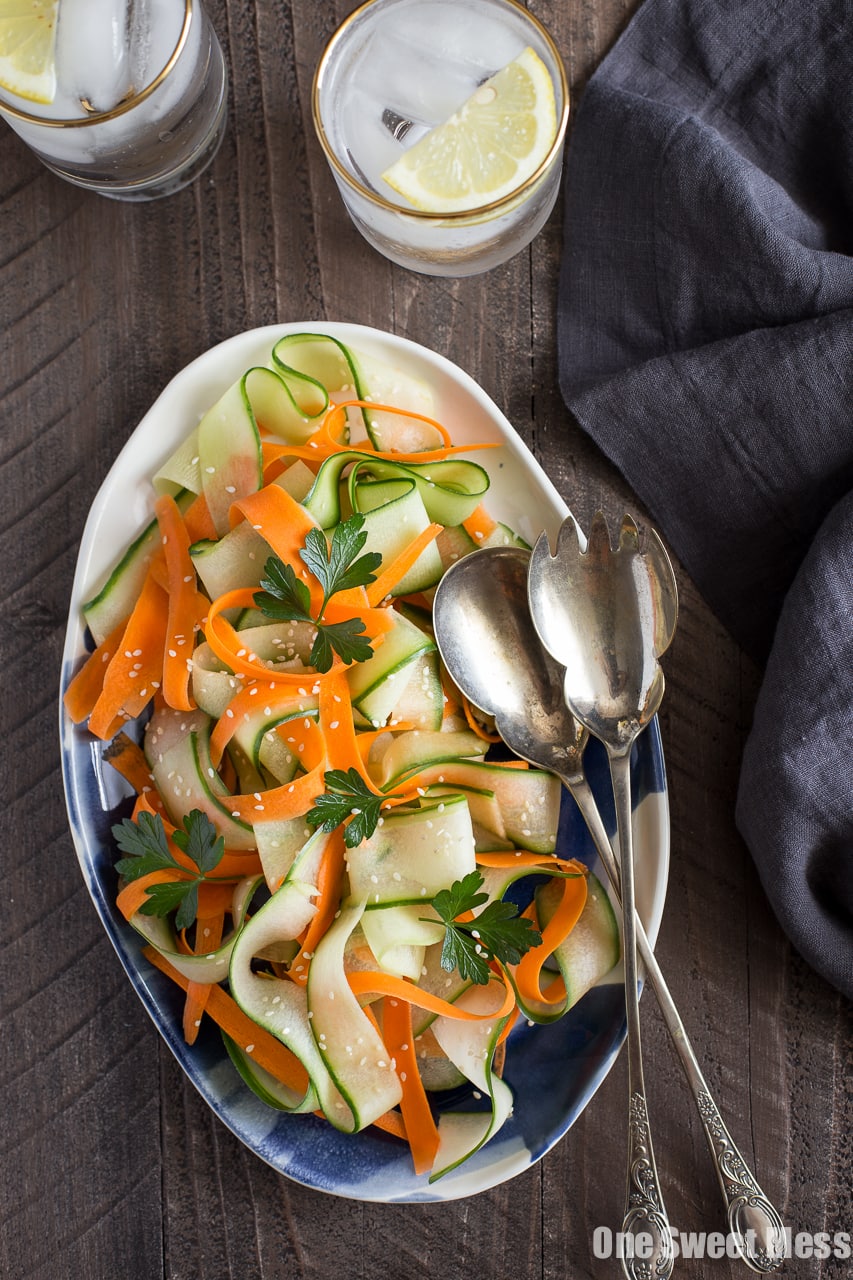 They don't call them the lazy days of summer for nothin'. Once the heat rolls in, I'm as good as useless. I start slacking on my chores, especially the laundry. Generally speaking, I'm not a fan of doing the laundry–it's such a process–but I become even less motivated to sort, wash, fold, and put away come June 1st.
My argument is this: It's hot, and therefore we don't require as many articles of clothing, which ultimately equates (in my mind) to skipping laundry day. It isn't until Squirrel announces he's out of underwear that I finally decide to shift into first gear, and even then, I only do the bare minimum.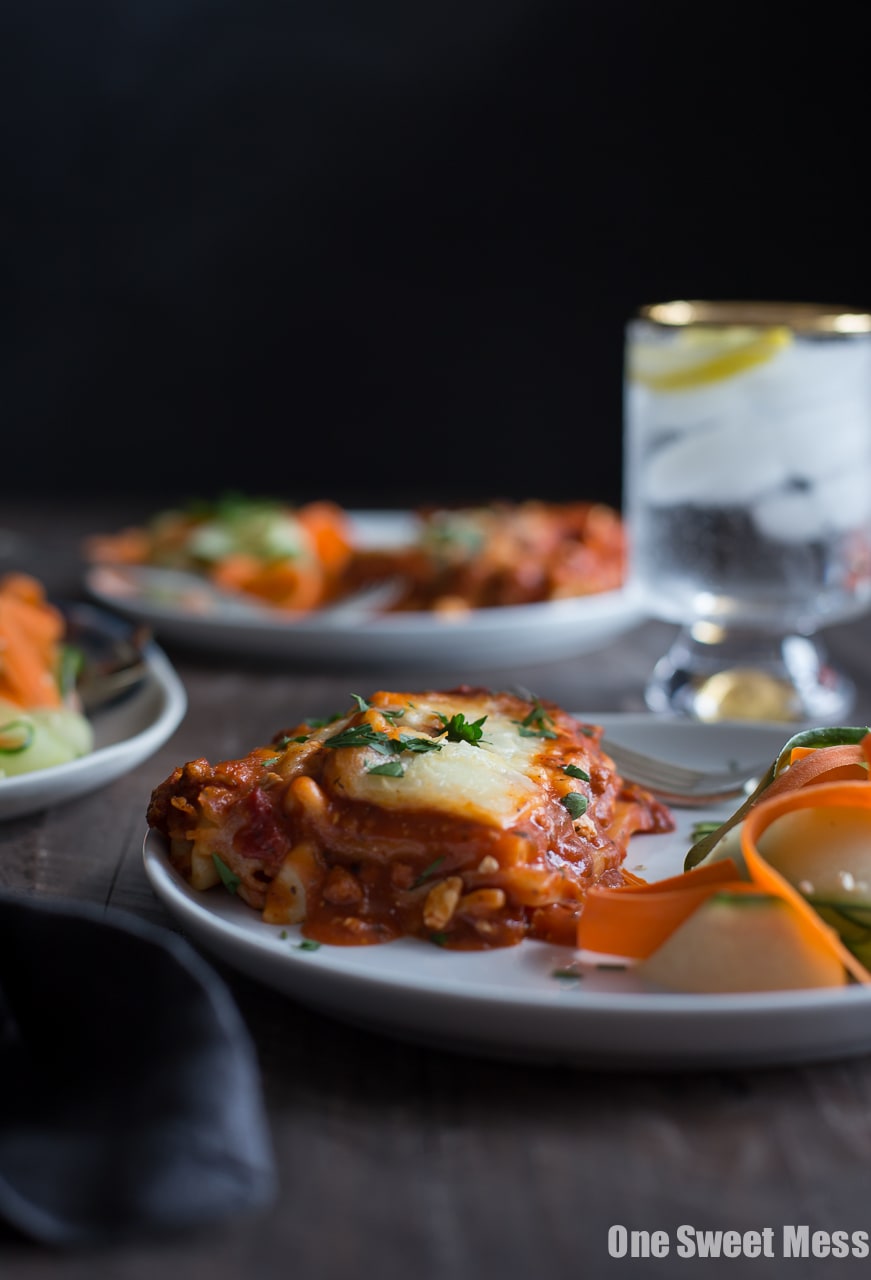 While I love being in the kitchen, I prefer to spend less time hovering over the stove and more time by the pool. In order to achieve my summer goals, I took some help from the grocery store, specifically the freezer section, and picked up a Stouffer's Lasagna with Meat and Sauce.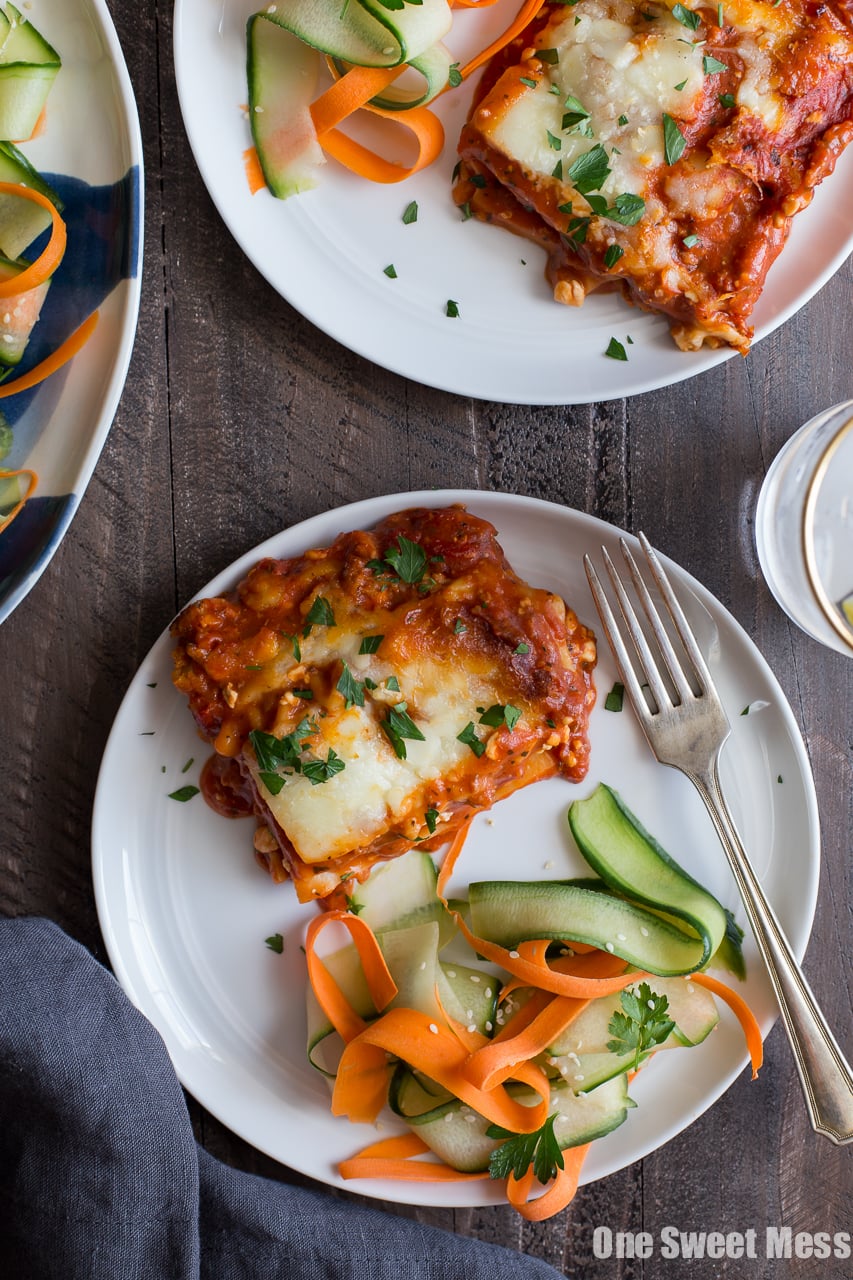 It's the real deal, made with quality ingredients. Each Stouffer's Lasagna is layered with freshly-made pasta, hand-seasoned sauce made with vine-ripened tomatoes, and topped with real mozzarella and aged parmesan. Put it the oven. Take it out. Serve it up. Take all the credit. Because you can. Because it tastes homemade.
Since veggies are important and all that, pair your hearty lasagna with this Shaved Cucumber & Carrot Salad. This salad takes very little effort, and I love the thin, crisp ribbons of cucumber and carrot. The cucumber adds a light, refreshing flavor, while the carrot adds a touch of sweetness. The veggies get tossed in a simple rice wine vinaigrette. Think of it as a quick pickled summer salad. You'll love it!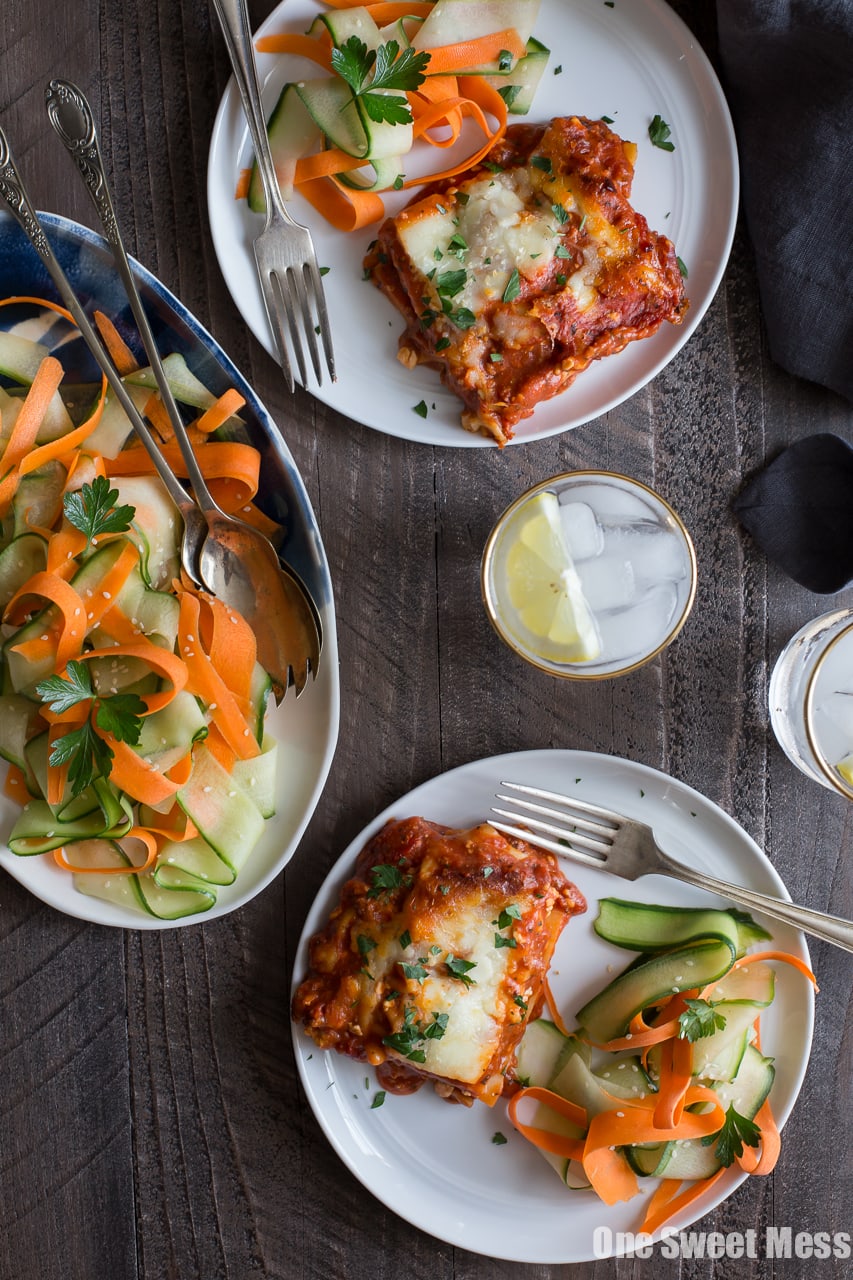 You're officially a kitchen ninja. Since the entire process only took you 30 minutes from start to finish, you can scurry off and go enjoy life.
Shaved Cucumber & Carrot Salad
Thin, crisp cucumber and carrot ribbons get tossed in a light, rice wine vinaigrette. This light and refreshing salad makes the perfect summer side dish.
Ingredients:
1 family-size Stouffer's Lasagna
1/2 teaspoon sesame oil
2 tablespoons seasoned rice vinegar
1 teaspoon granulated sugar
1/4 teaspoon kosher salt
1/8 teaspoon black pepper
3 medium carrots, peeled
2 cups shaved English cucumber
1 teaspoon sesame seeds
Directions:
Preheat the oven to 375 degrees F. Cook the lasagna according to the package instructions.
While the lasagna cools, prepare the salad by combining sesame oil, vinegar, sugar, salt, and black pepper in a large bowl; whisk until sugar dissolves.
Shave carrots into thin strips using a vegetable peeler. Add carrot and cucumber mixture to the vinegar mixture; toss to coat. Top with sesame seeds. Serve immediately.
All images and text ©
.
Whipping up one of my recipes? I wanna know about it! Snap a photo and tag your post with #onesweetmess on Twitter or Instagram. Seeing your creations come to life makes my day!
This recipe is in collaboration with Balance Your Plate. Thank you for supporting the products I love and use in my kitchen.