Lemon Poppy Seed Pancakes with Blackberry Maple Syrup
Crisp, fluffy pancakes that combines tart lemon and crunchy poppy seeds. Topped with homemade blackberry maple syrup, these hotcakes are irresistible.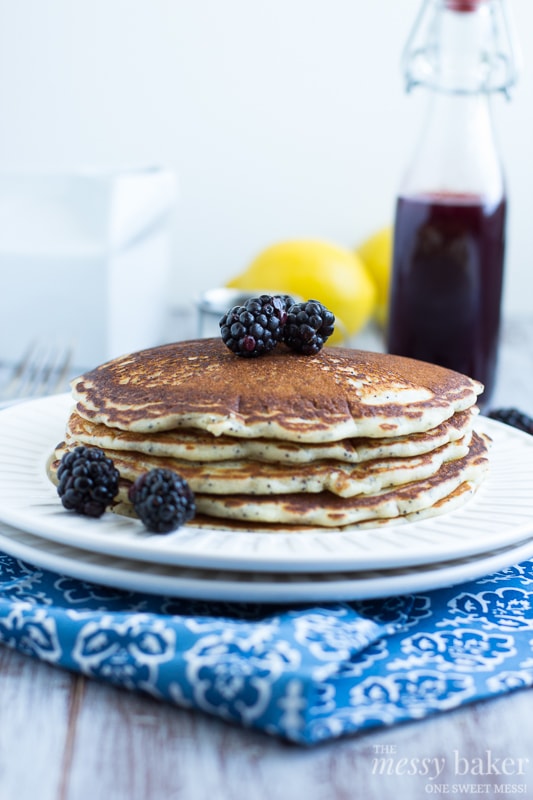 It's Monday.
Let's celebrate by stuffing our faces with pancakes.
Crisp, fluffy lemon poppy seed pancakes drizzled with homemade blackberry maple syrup.
Are you with me?
Today I'm guest posting for the lovely and talented Kayle of The Cooking Actress while she settles into her new home in Ohio. Every new home deserves a pancake recipe that can be enjoyed in the comforts of your pajamas while watching Tom and Jerry with your loved ones.
Head on over to Kayle's home on the Interweb to get the recipe.