Weekly Meal Plan | September 14th, 2015
Welcome to this week's edition of the Weekly Meal Plan series. Click on each link below to grab the printable recipe, and then head down to the very bottom to print the menu and grocery list.
Monday
Pan Seared Salmon with Maple Glaze from The Food Charlatan | Moist, flaky salmon with a sweet and sticky maple glaze.
Tuesday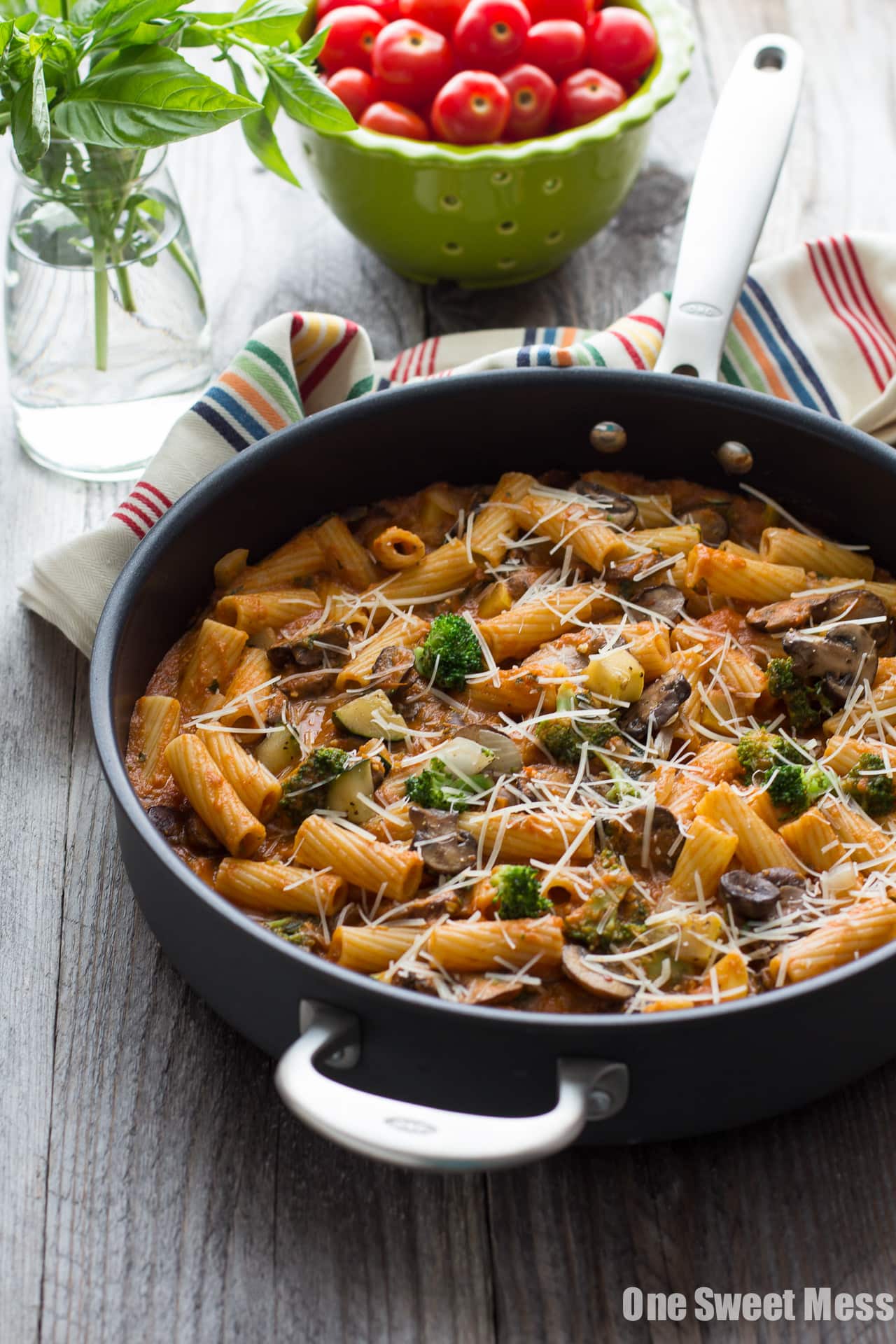 Roasted Marinara Pasta Primavera | Put the last of this season's harvest to good use in this vegetarian pasta dish. To make this dish even easier, prepare the roasted marinara sauce over the weekend.
Wednesday
Mini Shepherd's Pies from Foxes Love Lemons | These mini savory pies are the ultimate comfort food. Meat, veggies, and potatoes all in one dish!
Thursday
Creamy Chicken Sausage, Tomato, and Tortellini Soup from NeighborFood | Tender chunks of healthy chicken sausage take a swim in a creamy tomato broth with cheese-filled tortellini.
Friday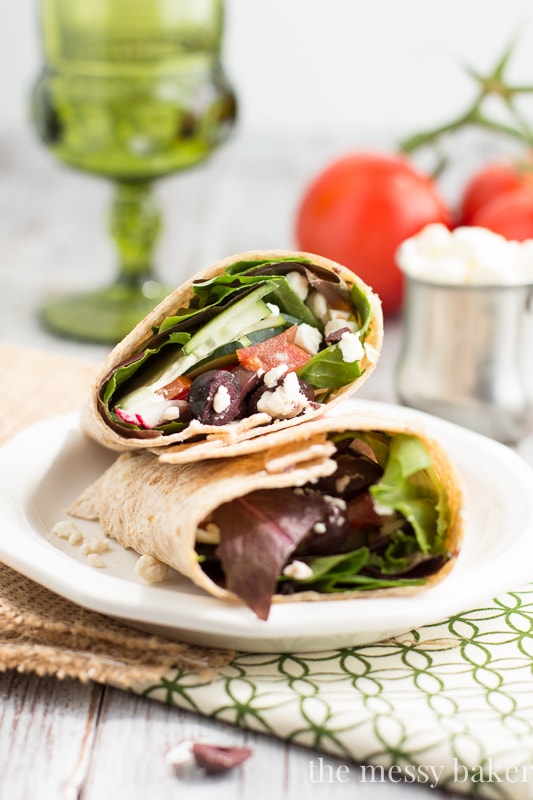 Greek Salad Wraps | Everything you love about Greek salad in a portable wrap. To feed a family of four, quadruple the recipe.
Weekly Meal Plan + Printable Grocery List
Click here for the printable version of this week's meal plan and grocery list.
Leave some love. It makes me happy!