Thirsty Thursday: Dark & Stormy
You can't go wrong with the classic Dark & Stormy cocktail. It's vibrant, crisp, and bursting with warm spice and zesty ginger. You're only 3 ingredients and a few shakes away from chilling off this summer.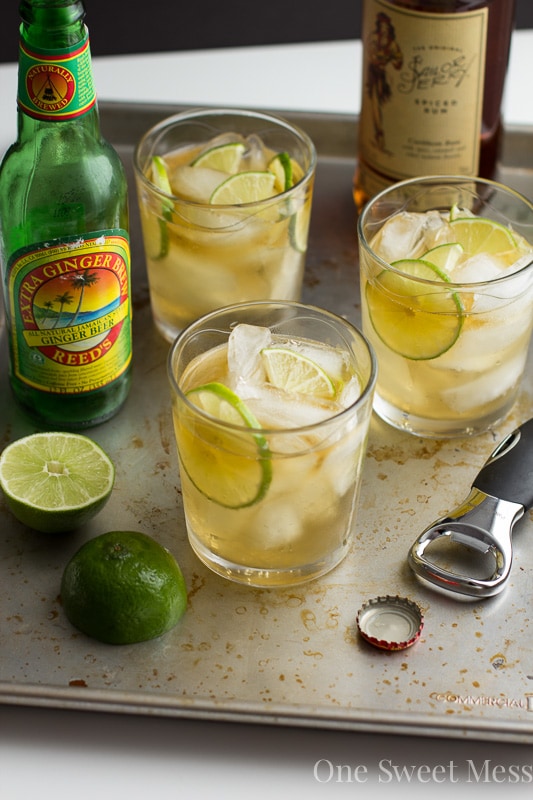 I'm taking it back to basics with this dark and stormy cocktail recipe. No fancypants ingredients, glasses, equipment, or ice cubes needed.
This classic cocktail requires only 3 ingredients and comes together with little effort right in the glass you're going to serve it in.
The Dark & Stormy and I have been cronies for as long as I can remember. Squirrel's friend introduced me to the zesty cocktail the year I turned twenty one. I can't believe ten years have gone by since my first sip.
This classic cocktail is a combination of spiced rum, ginger beer, and fresh lime. If you have homemade ginger beer on hand, you're one lucky cocktail shaker. If not, no worries, you can always purchase a few bottles at your local grocery store. I keep Reed's stocked in my beer fridge at all times.
The spiced rum adds warmth, sweetness, and subtle caramel and vanilla undertones to this cocktail. I'm currently lovin' up on Sailor Jerry's Spiced Rum. Their rum is strong, smooth, and warms the throat on its journey down the pipes.
Once the ginger beer mingles with the spiced rum, you get a warm, yet refreshing cocktail with a beautiful depth of refreshing flavor.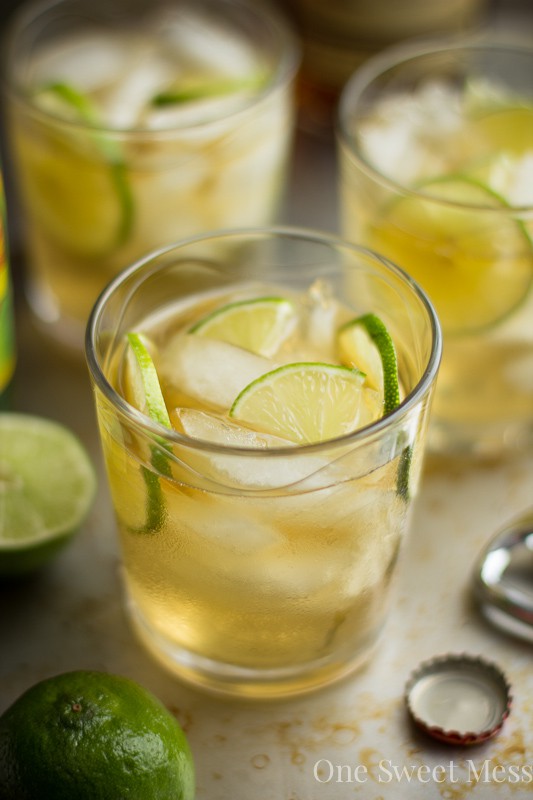 Always serve with a squeeze of fresh lime juice. Cheers!
Dark & Stormy
The Dark & Stormy is a zesty cocktail bursting with vibrant ginger beer and spiced rum. A squeeze of lime juice is an absolute must.
Ingredients:
2 ounces spiced rum
4-6 ounces ginger beer
lime wedges for garnish
Directions:
Fill a tall glass with fat cubes of ice.
Add the spiced rum and ginger beer; stir to combine.
Add a squeeze of fresh lime juice. Garnish with a thick slice of lime.
All images and text ©
.
Whipping up one of my recipes? I wanna know about it! Snap a photo and tag your post with #onesweetmess on Twitter or Instagram. Seeing your creations come to life makes my day!
Disclosure: Sailor Jerry has no idea who I am or that I even exist. I just happen to love their product and want to pass my love on to you, my wonderful readers.