Turtle Pretzels
These Turtle Pretzels are a sweet and salty treat perfect for gifting. They're easy to make and even easier to eat.
I looked at my calendar the other day and got a jolt of reality. Christmas is only a little over a month away! If you're anything like me, you're scrambling at the last minute to put something nice together for friends and loved ones.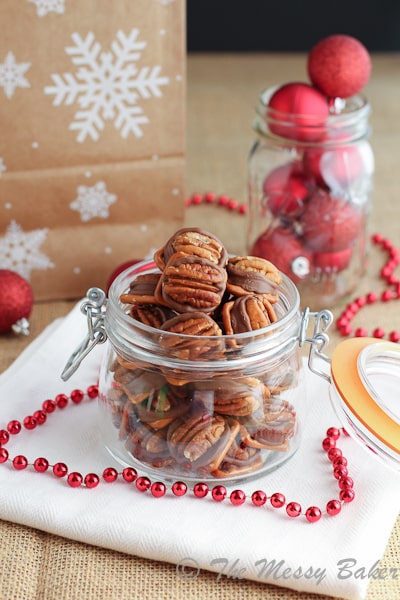 Before I went back to school, I would begin my Christmas shopping early, storing presents in the attic for the following year. Well, organization and strategic planning went out the door, along with my sanity, once I started classes for my Bachelor's degree. I no longer have the time, energy, or excess funds to shop for Christmas. What do you do when that happens? Make homemade gifts, of course. Every year, I put together treats from the kitchen to give as Christmas gifts. Honestly, I think my friends and family appreciate it even more than a store-bought gift. Homemade gifts are thoughtful and crafted with your own hands, so it really shows that special someone how much you care.
What's better than the gift of food?
I decided to make my most requested homemade holiday snack, turtle pretzels.  They only require three ingredients:  snap pretzels, Rolos, and pecans. The hardest part is unwrapping all of those golden little caramel filled chocolates. I'm tempted to write the Rolo company and put in a request for unwrapped Rolos. Does that make me lazy?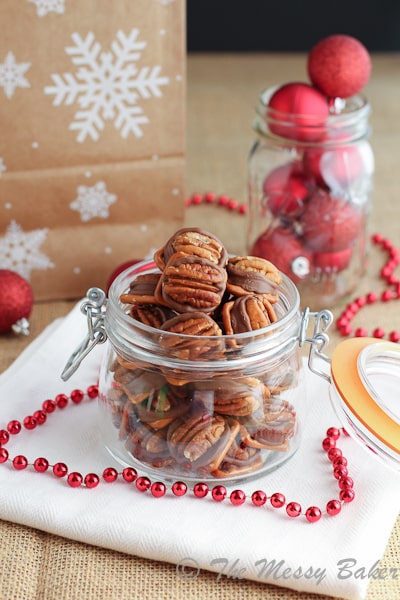 These candies are Christmas crack! People can't get enough of them, and I can't keep up with the demand each year. There have even been fights in the past over who gets the last candy on the plate. They turn civilized people into ravenous beasts.
Have you ever seen the episode of Friends where Monica decides to make chocolates for Christmas so she can make friends with her neighbors? Well, the neighbors loved the chocolates so much that they formed an angry mob at the door because Monica was unable to produce the chocolates fast enough. That's me every year!
I'm tempted to carry these candies around with me during the holiday season to bribe people into getting what I want. Long line at the department store? Give the cashier one of these and you'll be at the front of the line in no time. The sale doesn't start until tomorrow? Give the sales clerk one of these and you'll be VIP for a day. Somebody just grabbed the very last dancing Elmo doll that little Bobby wants ever so badly? Bust out a bag of these candies and Bobby's mom will hand it over without a fight.
I don't suppose bribing is very holiday like, is it?
What I'm trying to say is, if you make these you'll become a holiday superhero. Everybody will adore you and your chocolates. You'll be the talk of the season.
Prepare yourself for a Turtle Pretzel addiction.
Turtle Pretzels
Ingredients:
Snap Pretzels (square shaped)
Rolos, unwrapped
Pecan halves
Directions:
Preheat the oven to 350 degrees F. Line a baking sheet with parchment paper or a silicone baking mat.
Line the baking pan with the snap pretzels. Top with Rolos.
Bake for 60-90 seconds, just enough to soften the chocolates but not melt them.
While the chocolates are warm, top with pecan halves. Press the pecans slightly to spread the chocolate over the pretzel.
Place in the refrigerator to cool. Package them for the holidays or store in an airtight container.
All images and text ©
.
Whipping up one of my recipes? I wanna know about it! Snap a photo and tag your post with #onesweetmess on Twitter or Instagram. Seeing your creations come to life makes my day!