Fruit & Veg Smoothie ~ #TasteSilkAlmond
A sweet and creamy blend of fruit, veggies, and Silk Almondmilk.
Change is scary… I get it. But sometimes change can be a good thing.
To say Squirrel doesn't like change is putting it mildly. He cringes whenever I mention the mere thought of something new. Whether it be a new twist on an old recipe, a new dish at one of our favorite restaurants, or a new brand of underwear, the man resists change. It's not like I'm asking him to move to Alaska and start living off the land. It's just underwear. Fruit of the Loom or Hanes–pick one!
I did what any other loving wife would do and started sneaking ingredients he wouldn't normally try into dishes he already loves. Parents do it all the time with their kids, so why not test the theory out on my husband?
Does that make me a bad person?
Take milk, for example. Good old-fashioned moo juice is great, but what if I told you there was something tastier out there waiting for you to take notice?
Intrigued?
Glad to hear to it!
Silk Almondmilk is the new milk on the block. Wanna know what it tastes like?
Almonds.
Silk offers several varieties of their delicious Almondmilk: Original, Vanilla, Dark Chocolate, and Unsweetened Vanilla. It's creamy, silky, and tastes amazing. I always keep a carton of their unsweetened original variety stocked in the refrigerator for cooking, baking, and smoothie making.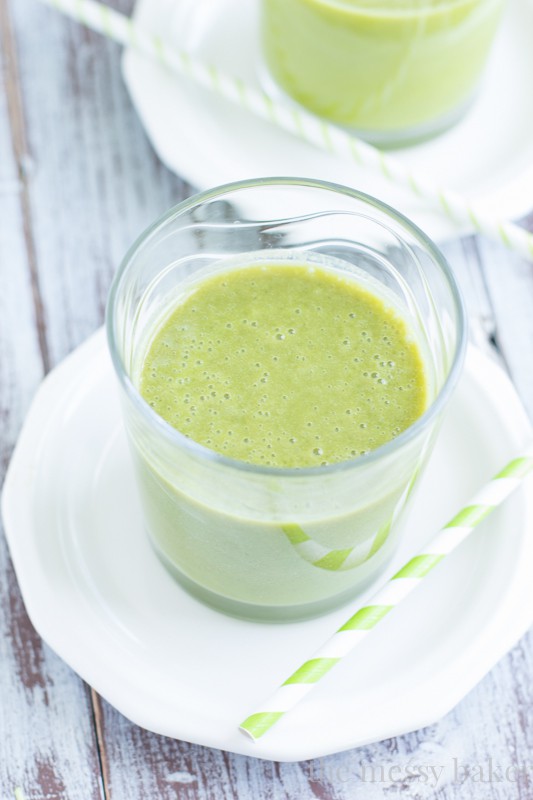 I also started sneaking veggies into smoothies. This fruit & veg smoothie is full of leafy baby spinach, sweet carrots, Silk Almondmilk, all the fruit I had in my fridge. And now you know how I make my smoothie; I take whatever I have in my fridge, add it to the bowl of my blender, and pour in some Unsweetened Original Silk Almondmilk.
Viola, smoothie central.
You get all the health benefits from the veggies, but you only taste the sweet fruit. It's genius!
Squirrel had no idea I replaced his moo juice with Silk Almondmilk. He even said he liked it, maybe even better than his regular milk.
And she scores!
Do you want to take the Silk Almondmilk taste challenge? Sign up for the Silk eNewsletter to receive a free coupon.
Fruit & Veg Smoothie
A delicious and creamy blend of fruit, veggies, and almond milk.
Ingredients:
1/2 cup Silk Almondmilk
1 small apple, peeled and cored
1 navel orange, peeled and cut in half
1 frozen banana
1 small carrot, cut into chunks
1 cup baby spinach
1 teaspoon flaxseed meal
1 teaspoon maple syrup
Directions:
Place all of the ingredients in a high-powered blender, starting with the milk.  Blend until smooth.
Serve immediately.
All images and text ©
.
Whipping up one of my recipes? I wanna know about it! Snap a photo and tag your post with #onesweetmess on Twitter or Instagram. Seeing your creations come to life makes my day!
This conversation is sponsored by Silk. The opinions and text are all mine.