Thirsty Thursday: Cran-Apple Splash
Cranberry and apple make their debut in this sweet and tart Cran-Apple Splash cocktail.
Bonfire season is right around the corner! I can hardly contain my excitement for sweater weather, riding boots, and ultra-comfy leggings (they're pajamas for the real world).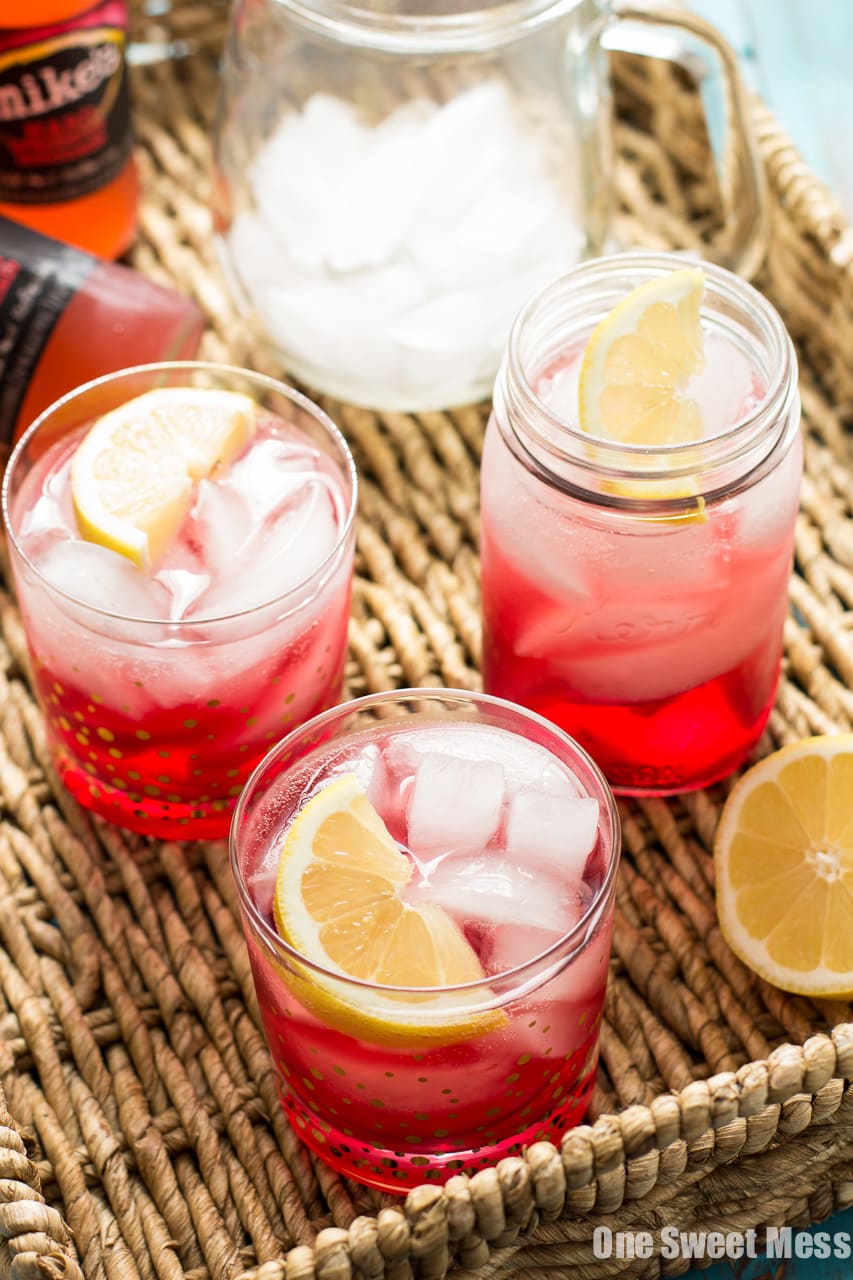 Also…
Toasted marshmallows.
Apple dumplings cooked over hot coals.
Hobo pies.
And, most importantly, fall cocktails!
The air is slowly, but surely, beginning to cool off here in Baltimore. It's taking its good ol' time, but the transition is finally taking place. Late evening is my favorite time to sit outside and breathe in the crisp air. I look forward to the weekends when the air has a slight smoky scent in the evening–bonfires!
Since Squirrel and I live in a townhouse, we set up shop over my parents' house on Friday and Saturday evenings. They have a huge bonfire pit equipped with comfy adirondack chairs and old tree stumps that have been converted in to cocktail tables.
I'm always, always the head bartender, so I spend time researching and testing cocktail concoctions during the week in preparation for the weekend. This week's cocktail is inspired by the flavors of fall, which, of course, means apples and cranberries. This cocktail couldn't be any more simple thanks to mike's hard cranberry lemonade. Their cranberry lemonade is slightly tart, extra crisp, and provides a fresh burst of real cranberry flavor. It has quickly become my favorite in their hard lemonade line-up.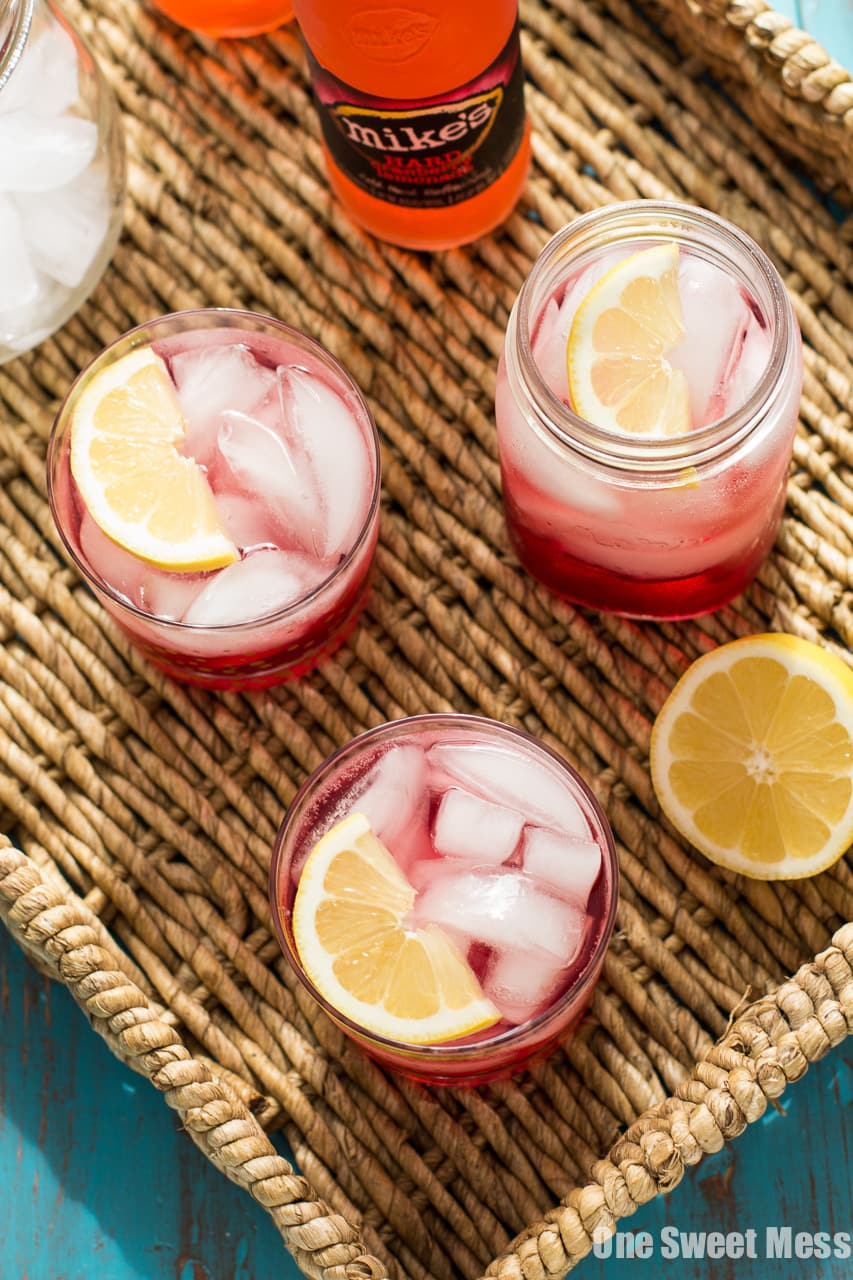 Three ingredients–that's it! You'll need one bottle of mike's cranberry lemonade, 2 shots of apple whiskey, and 2 ounces of apple cider. Divide the cranberry lemonade between two rocks glasses filled with ice and stir in the apple whiskey and apple cider. Ta da!
The goal is to spend less time shaking cocktails and more time celebrating fall with family and friends around the fire.
Cran-Apple Splash
A sweet and slightly tart mixture of mike's cranberry lemonade, apple cider, and apple-infused whiskey.
Ingredients:
1 (11.2-ounce) bottle mike's hard cranberry lemonade
2 ounces apple whiskey
2 ounces apple cider
2 apple slices for garnish
Directions:
Divide the bottle of mike's hard cranberry lemonade between two rocks glasses filled with ice. Add 1 ounce of apple whiskey and 1 ounce of apple cider to each glass; stir to combine.
Garnish with a slice of apple, if desired.
All images and text ©
.
Whipping up one of my recipes? I wanna know about it! Snap a photo and tag your post with #onesweetmess on Twitter or Instagram. Seeing your creations come to life makes my day!
Disclosure: This post is sponsored by mike's hard lemonade. As always, all opinions are 100% my own. Thank you for supporting my site as I work with brands I adore.