An Epic Cookie Round-Up
Do you love cookies? This gal loves cookies. I have the cookie pooch to prove it. Not familiar with a cookie pooch? It's like a muffin top, only it's full of cookies–sweet, warm, gooey cookies. There's nothing better than a fresh baked cookie right out of the oven.
When I'm craving something sweet, cookies are my go-to snack to munch on. Grab a bowl, whip up some batter, and bake. It doesn't get any easier than that. Today I have several cookie recipes from some very talented bloggers. An epic cookie round-up, if you will.
Prepare yourself for a fierce cookie craving.
Soft-Baked Triple Peanut Butter Cookies
Cake Batter Funfetti Cookie Cups with Nutella Ganache
Brown Sugar Brown Butter Chocolate Chip Cookies with Peanut Brittle Crunch
Lemon Sandwich Cookies with Pink Lemon Curd
Brown Butter chocolate Stuffed Toffee Chip Cookies
Fluffernutter Sandwich Cookies
Thyme Orange Cranberry Shortbread Cookies
Macadamia Nut Chocolate Chip Cookies with Coconut
Healthy Peanut Butter Banana Cookies
Olive Oil & Sea Salt Brownie Cookies
Cinnamon Roll Cheesecake Cookies
Cinnamon Toffee Oatmeal Praline Cookies
Raspberry Lemon Cheesecake Cookies
Lemon Cookies with White Chocolate Chips & Strawberry Buttercream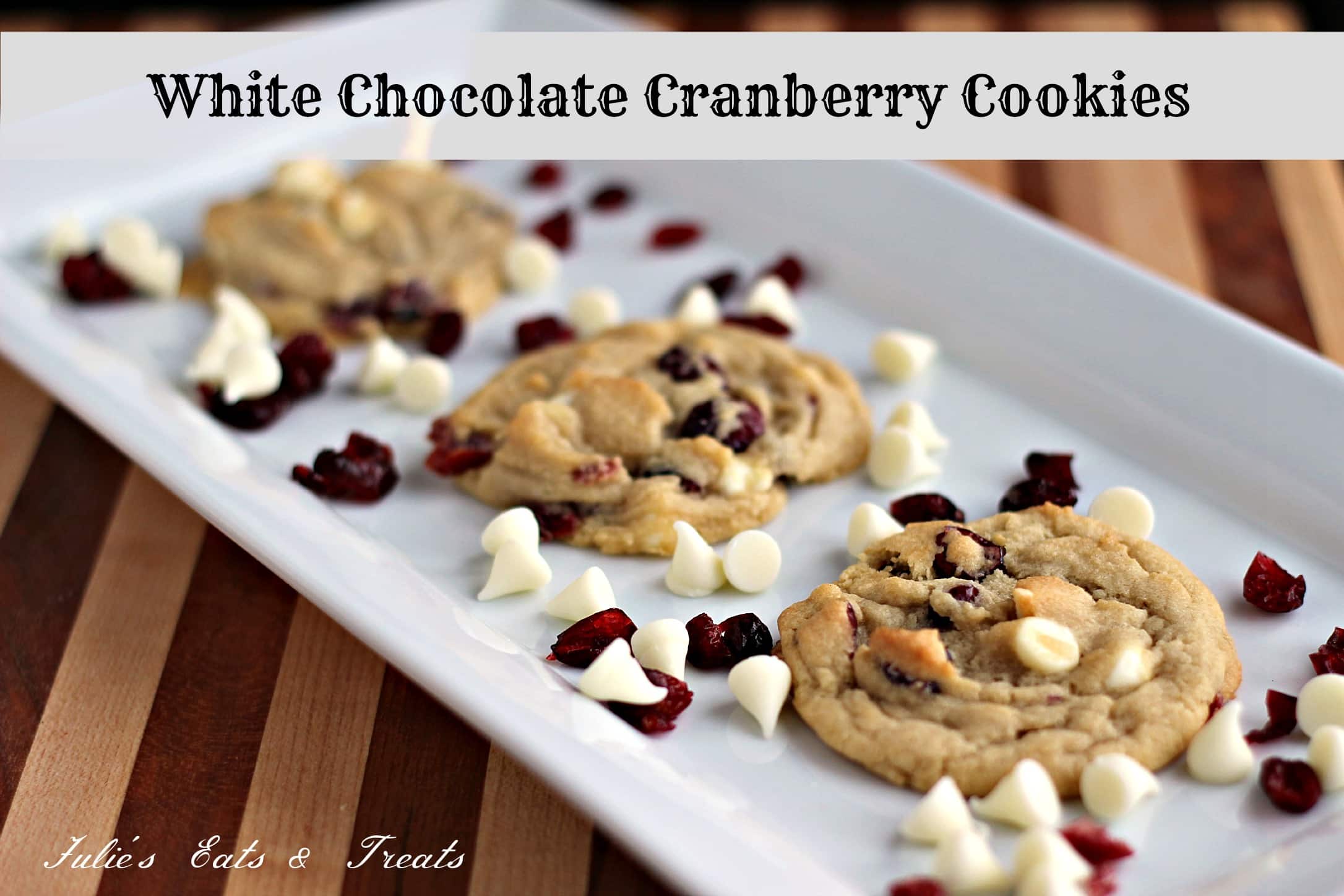 White Chocolate Cranberry Cookies
Chocolate Espresso Bean Cookies
Gluten-Free Almond Joy Macaroons
Caramel Chocolate Fudge Brownie Cookies
Lemon Sugar Cookies with Lemon Buttercream
Maple Bacon Chocolate Chip Cookies
Award Winning German Chocolate "Cake" Sandwich Cookies
Milky Way Chocolate Chip Cookies
Salted Double Dark Chocolate Cookies
Insanely Delicious Turtle Cookies
Zucchini Carrot Oatmeal Cookies
Dark Chocolate Truffle Cookie Cups
White Chocolate & Butterscotch Chip Pretzel Cookies
Gluten-Free, Grain-Free, Paleo Double Chocolate Cookies with Chocolate Chunks
Alfajores–Dulce de Leche Sandwich Cookies
Blueberries & Cream Oatmeal Cookies
A big thank you to the lovely food bloggers who contributed to this post. Now, go grab a whisk and get to baking!