about Jennie & one sweet mess
Welcome to One Sweet Mess!
Oh, hey there! I'm so happy you found my little slice of the interweb. Pull up a chair and make yourself comfy. The cookies are in the vintage pig and there's sangria in the fridge–help yourself.
My name is Jennie and it's so very nice to meet ya. I'm the whisk wielding, flour-slinging, spatula-licking cook, baker, and cocktail shaker.
One Sweet Mess is my homage to food. If I were any good at poetry, I'd write it a sappy sonnet. I'm all about quick, flavorful, fuss-free recipes. Since I have the patience of a starving 2-year old, instant gratification is my benchmark when I'm developing new recipes for the site.
One Sweet Mess is a food blog dedicated to unique and innovative recipes that are both simple and irresistible. You'll find a range of indulgent desserts, healthy sweets and snacks, soul-satisfying comfort food, and inventive libations.
In my kitchen, making a mess is encouraged and licking the spatula is an absolute must. Around here, cocoa powder blowouts are a real threat, flour dust storms happen almost daily, and bits of food find their way to the ceiling… Enter at your own risk!
One Sweet Mess was born in 2011 as a creative outlet to practice my writing while completing my undergraduate degree in English. One recipe led to two recipes, which led to a brand new camera and a few food props. Now, three years later, One Sweet Mess is a business with a real following (no longer just my mom).
When I'm not making a mess in the kitchen, I enjoy spending my time outdoors with my husband (known as Squirrel around here) running, cycling, fishing, camping, or motor boatin' the open waters of the Chesapeake Bay. We live in Baltimore with our two orange furballs, Maddox, our golden retriever, and Watson, our persnickety kitty. If you'd like to get a glimpse of my world outside of the kitchen, you can follow me on instagram.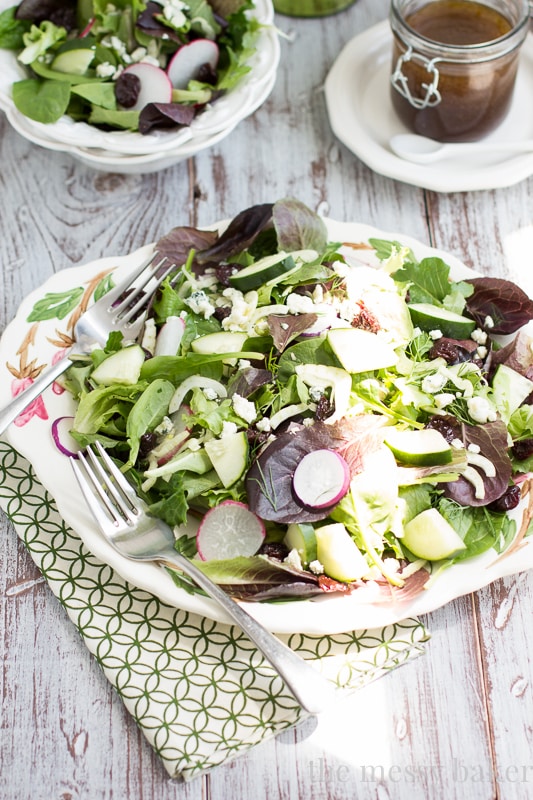 I love hearing from my readers! By all means, feel free to leave me some love. If you make one of my recipes, I'd love to hear about your experience. Your feedback is greatly appreciated.
If you have any questions, you can email me at [email protected]. I try to respond to recipe questions as quickly as possible. If you're interested in partnering with One Sweet Mess, visit my "Work with Me" section for more details.
Copyright
Please do not re-publish recipes and photos from One Sweet Mess. I work very hard to create each and every recipe published on this site. If you would like to link to a post, you're welcome to use a corresponding photo from the selected post with a link back to the recipe.