Extra Crispy Fried Chicken
I'm participating in the Crazy Cooking Challenge, and this month's theme is fried chicken. I think we can all agree that fried food is delicious.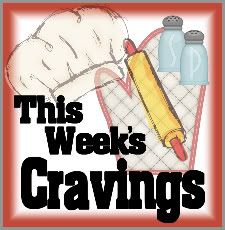 This happens to be my first month participating in the #CrazyCookingChallenge, and what better way to start off a challenge than with fried food? The Crazy Cooking Challenge is a blog party that celebrates a different food theme each month. Our challenge: Make something AMAZING within the designated theme.
Fried chicken is one of those dishes that I love to eat, but refrain from making on a regular basis because, let's face it, it's not something I should eat every month. Do I want it every month? Of course! It's delicious- finger lickin' delicious, to be exact. But, fried chicken requires exercise and, well, I don't exercise. Shame on me- I know. It's on my to-do list (however, I wouldn't make any high-risk bets).
I believe fried chicken to be the epitome of comfort food. It's juicy, tender, crunchy, and slightly spicy. You just feel happy when you're biting into a crunchy piece of extra crispy chicken. And, there's no need for fancy cutlery, china, or linens. All you need are a few paper plates and napkins and you're ready to dig in.
The fried aroma alone is worth cooking fried chicken. It can be smelled throughout the house, captivating the noses of fellow family members. I guarantee that this chicken will have your family bowing in your glory. Heck, I'd bow for fried chicken… maybe even kiss a foot or two.
If that's not a platter of comfort, I don't know what is. Enjoy!
[print_this]
Fried Chicken
2 lbs. chicken thighs/drumsticks, about 12 pieces
4 cups buttermilk
1 tbs. hot sauce (Frank's Red Hot)
4 cups flour
1 1/2 tbs. kosher salt
1/2 tbs. black pepper
1 tbs. garlic powder
1 tbs. onion powder
2 tsp. cayenne pepper
2 tsp. paprika
2 tsp. season salt
oil for frying, peanut or canola
In a large bowl, add the chicken, buttermilk, and hot sauce. Cover and place in the refrigerator. Let soak for 4 hours.
Heat the oil to 350 degrees F. in a large, heavy bottom pot (I use my Le Creuset dutch oven) or fryer. Do not fill the pot more than half way full. Preheat the oven to 200 degrees F.
While the oil is heating, place the flour, salt, pepper, and seasonings in a large bowl. Whisk to combine. Take the chicken, one piece at a time, out of the buttermilk and generously coat with the flour mixture. Place 4-5 pieces of floured chicken (no more) in the heated oil. Fry in batches for 14 minutes, turning once. When the chicken is finished frying, use tongs to remove from the pot and drain on a paper towel lined plate. Sprinkle with salt. Place on a cookie sheet and keep warm in a 200 degree oven.
[/print_this]
21 Responses to "Extra Crispy Fried Chicken"

Trackbacks/Pingbacks

Leave some love. It makes me happy!